Penrose on Mass Apartments wants you to get the most out of life, and we're pleased to help you do just that by presenting a wide range of apartment amenities in Indianapolis. Designed with your enjoyment and convenience in mind, our luxury amenities are one of numerous reasons why Residents appreciate living here. See how we can improve your life, and connect with us if you have questions or would like to schedule a tour.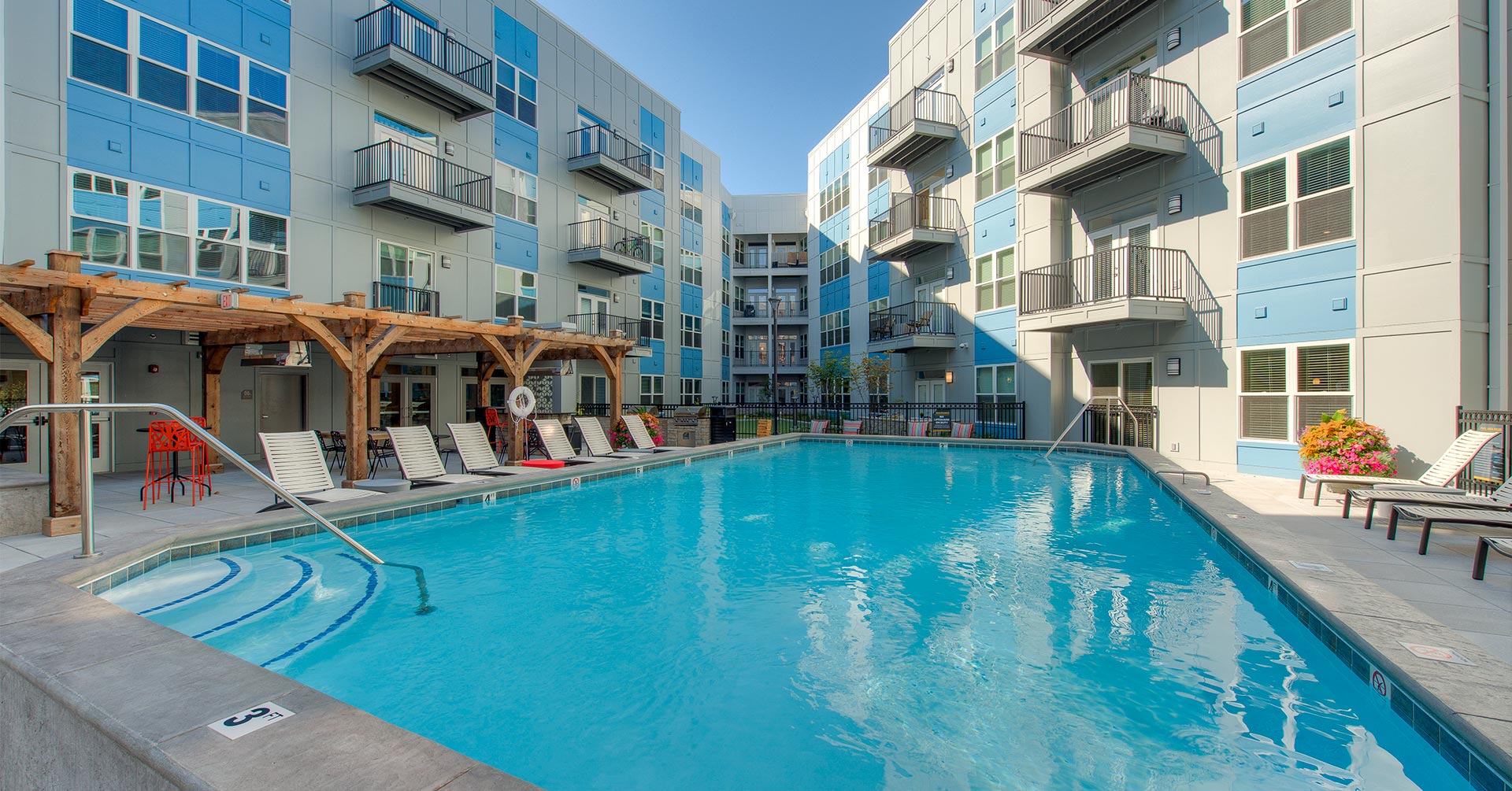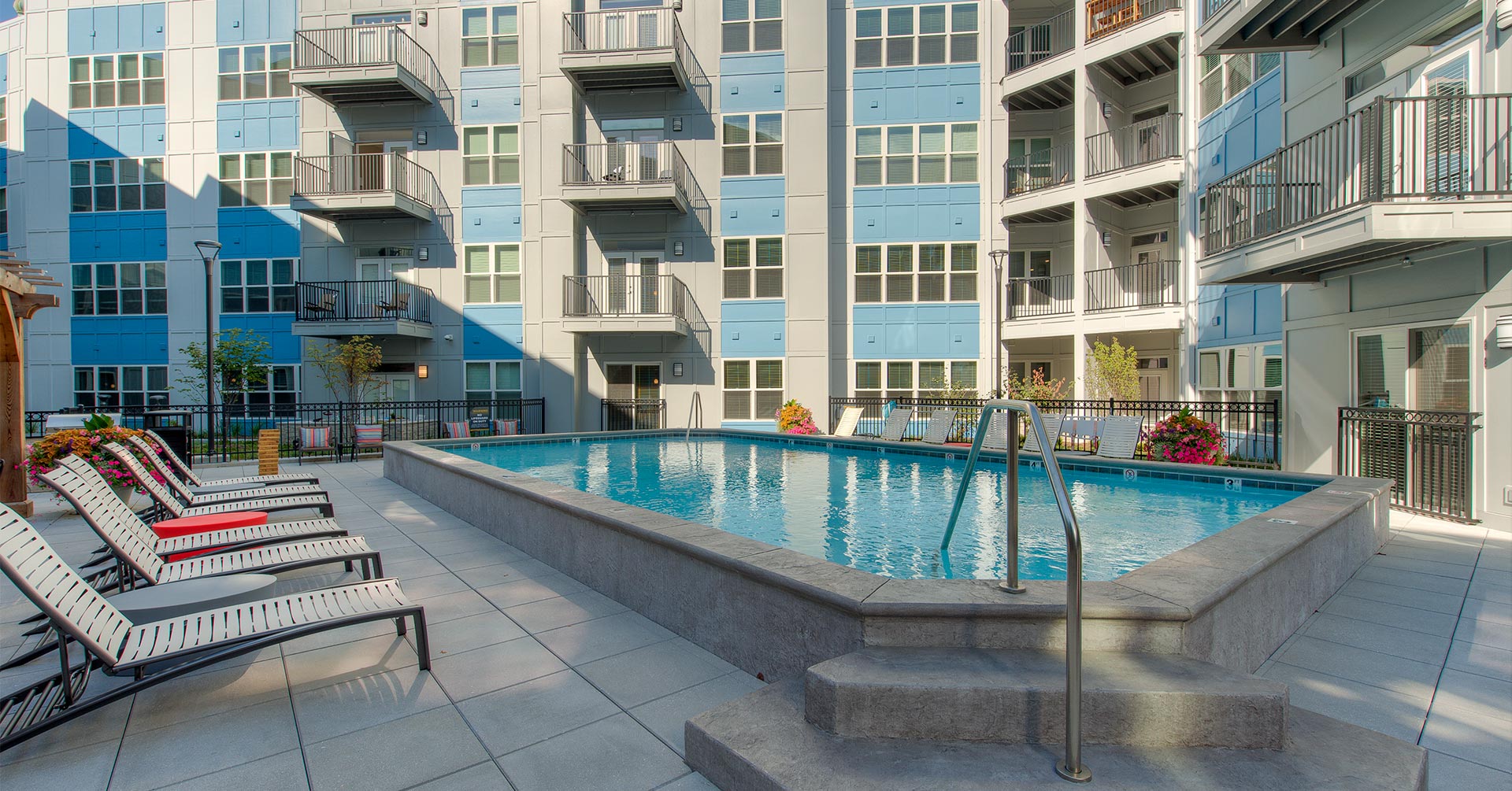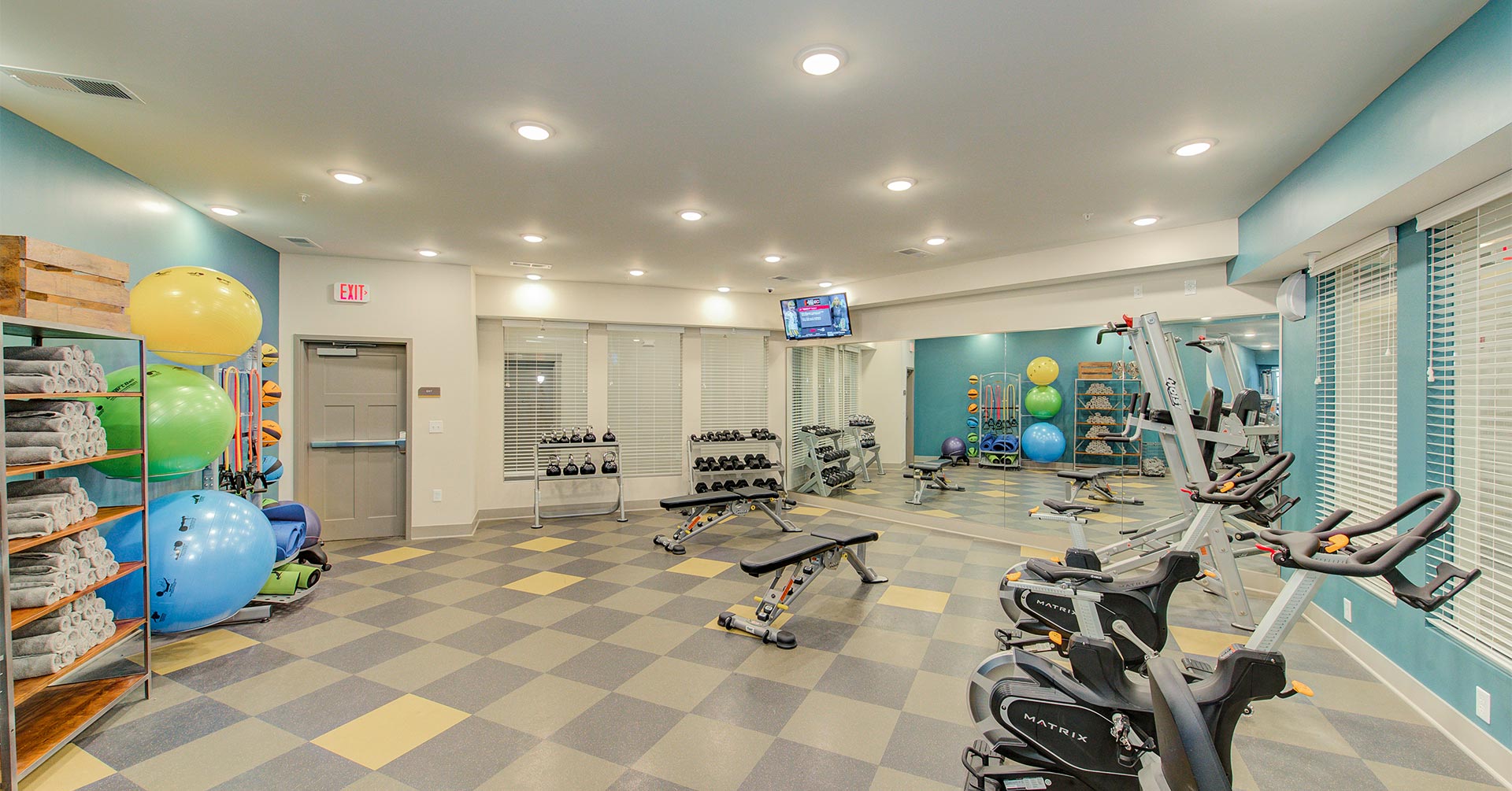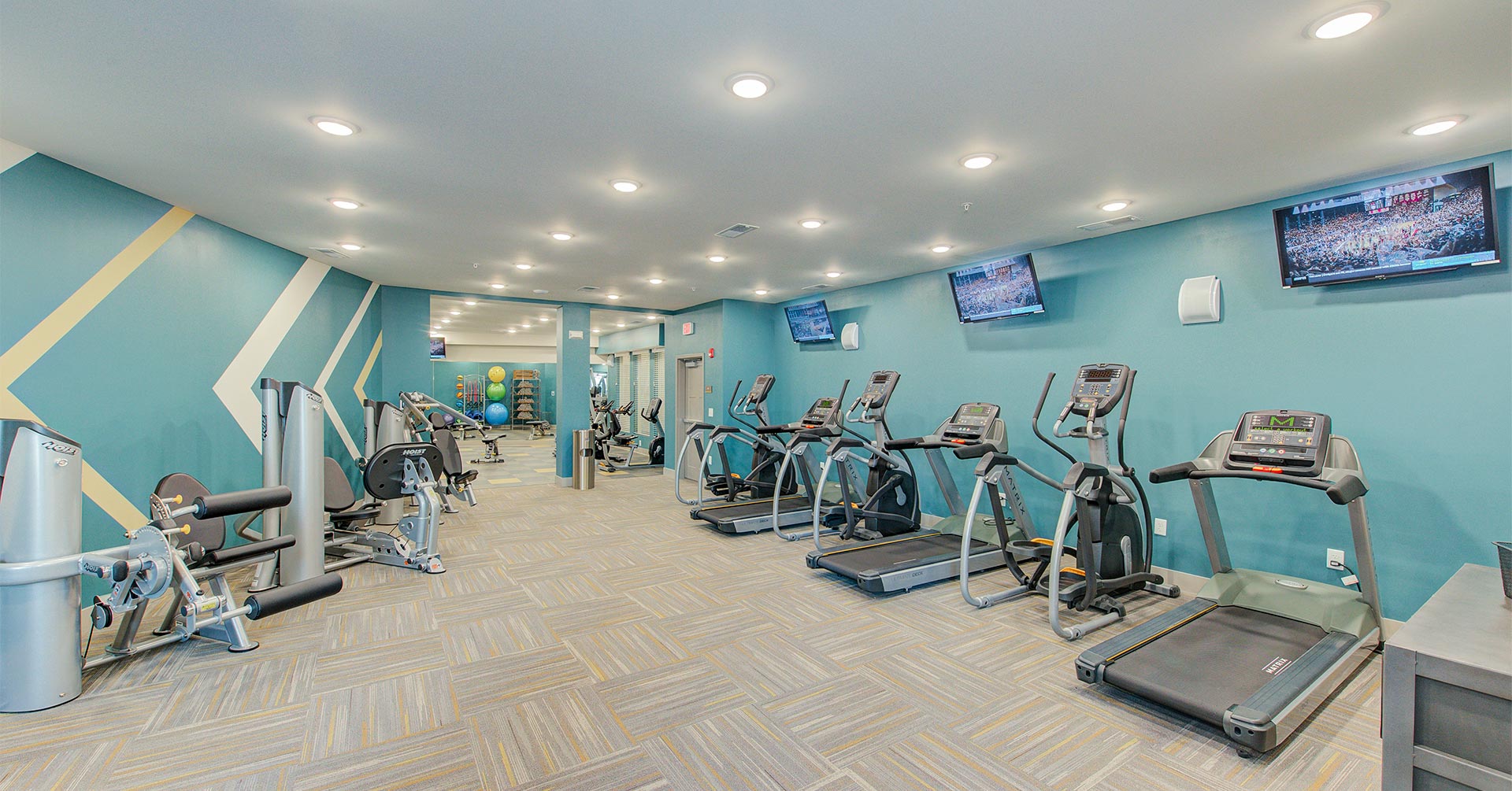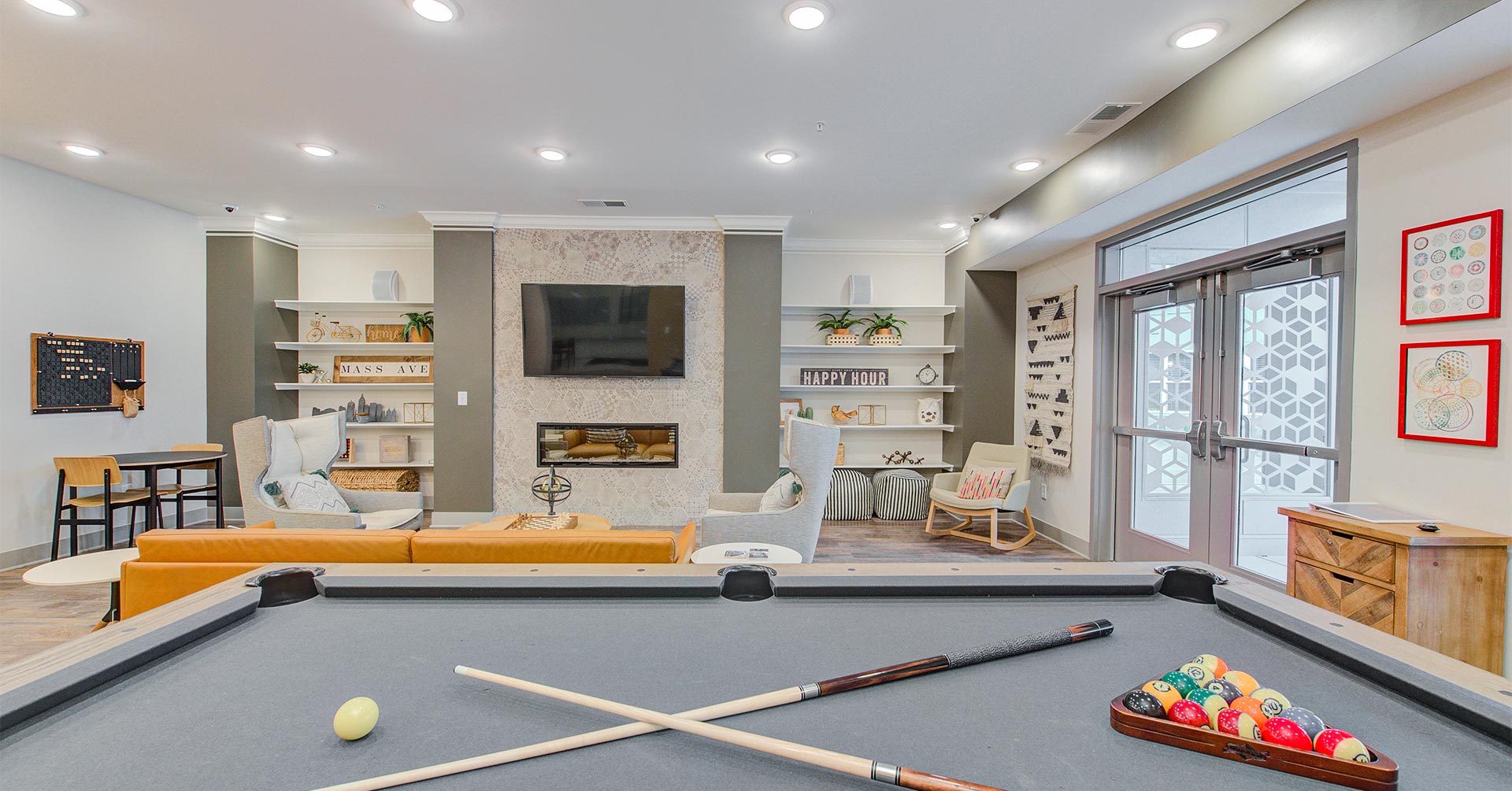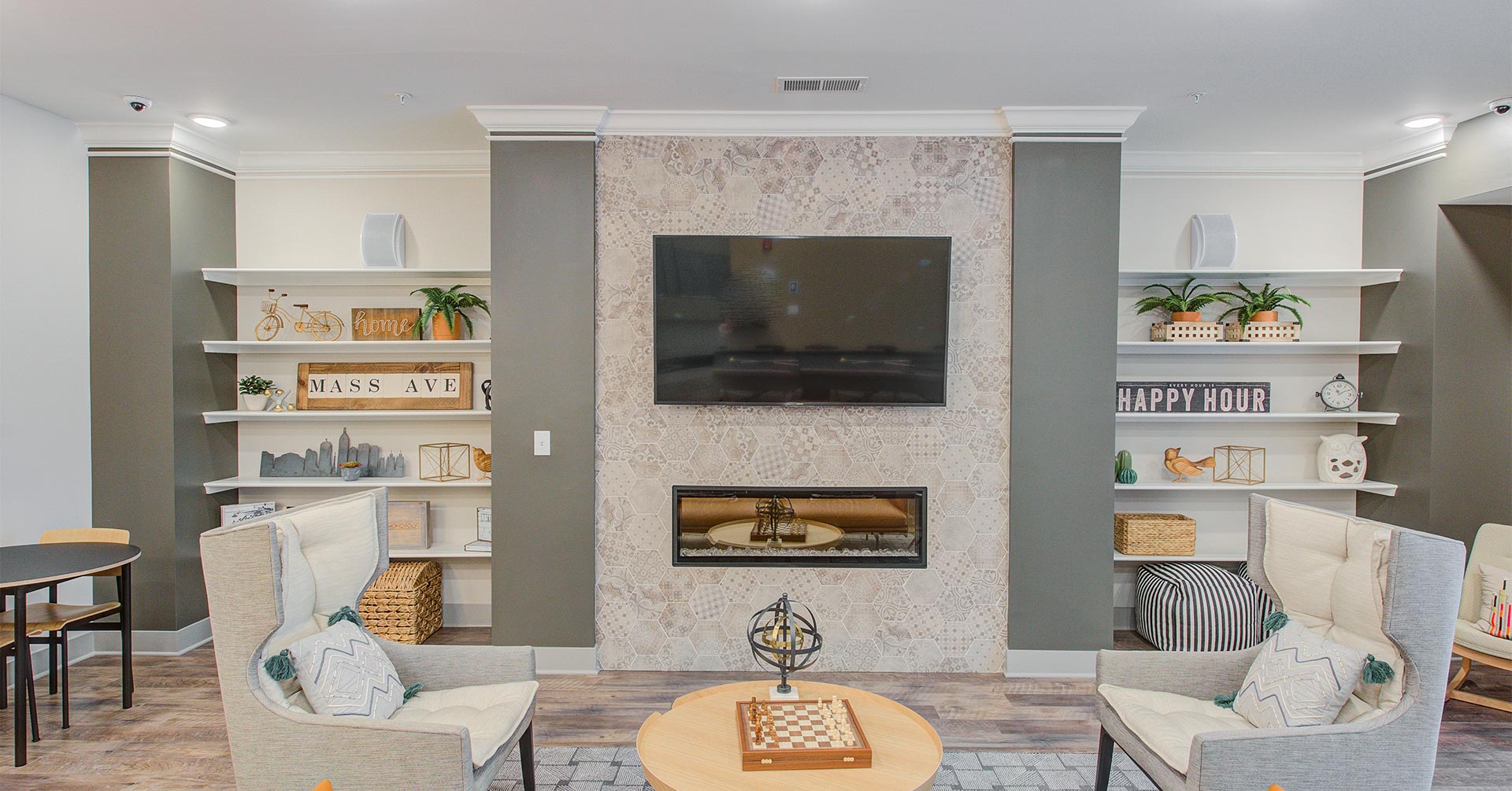 Enjoy the following apartment amenities at Penrose on Mass Apartments:
Swimming Pool
Find relief from the summertime heat and enjoy your time in our community swimming pool. Our pool hours are 10 am to 10 pm during the open season.
Fitness Center
Our health facility has a variety of aerobic equipment including exercise bikes and treadmills, weight sets for resistance exercises, and more to help you keep active. The fitness center is open from 5 am to Midnight.
Hot Tub
After a long and demanding day, soothe it all away with a pleasant dip in our comforting hot tub.
Conference Room
Conduct meetings in our spacious, Wi-Fi-connected conference room.
Grilling Area
Savor some self-made feasts with the outside barbecue area at Penrose on Mass Apartments.
WiFi Lounge
Get access to the internet in our Wi-Fi lounge.
Garage Parking
Conveniently attached to your apartment building, the parking garage at Penrose on Mass has spaces available for rent.
Our Apartment Pool In Indianapolis Is Wonderful For Those Long Summer Days
Can you think of anything better than a glistening swimming pool on a hot summer day? You can enjoy time with friends, sun bathe, or swim in the cool, clear water. Residents of any age love our well-equipped apartment pool in Indianapolis, and you are sure to as well! Test out the water or choose from a range of comfy seating options and umbrellas to give you a needed break from the sun's rays. Relaxing near the pool is a wonderful way to unwind from a tiring week and even connect with new friends.
Stay Fit At Our Apartment Fitness Center In Indianapolis
Why travel to an busy gym when you can get the training you need at our apartment fitness center in Indianapolis? We know staying in great physical shape is significant to numerous Residents, and we're excited to give you the option to maintain your workout routine where you live. You can get in shape and melt away calories on our well-maintained cardio machines and other equipment. Having an exercise option where you live allows incredible convenience and lets you avoid the cost of a gym membership!
Looking For Specific In-Unit Amenities?
If you're trying to find particular in-unit amenities like a patio, balcony, or apartment washer and dryer in Indianapolis, simply reach out to our friendly leasing agents. We'll help you find the perfect apartment with the specific features you want.
Find Incredible Apartment Amenities In Indianapolis At Penrose on Mass Apartments
You'll quickly realize why Residents love coming home to Penrose on Mass Apartments when you experience our amazing apartment amenities in Indianapolis. We urge you to arrange a tour to check them out yourself. If you already know we're the ideal location for you, place a call to 317-661-4399 today to pick out your floor plan.