Enjoy The Outdoors More With These Apartment Patio Ideas In Indianapolis

Even though your Indianapolis apartment community provides various open-air options to enjoy, your balcony or patio is your direct connection to the natural world. But it probably doesn't give you much inspiration on its own. You may just find a small rectangle of concrete or an hanging terrace attached to the bedroom. Fortunately, we can offer some suggestions. Try these small apartment patio ideas for Indianapolis and design a fresh-air retreat just beyond your interior!
Relax Out Back With The Right Patio Furniture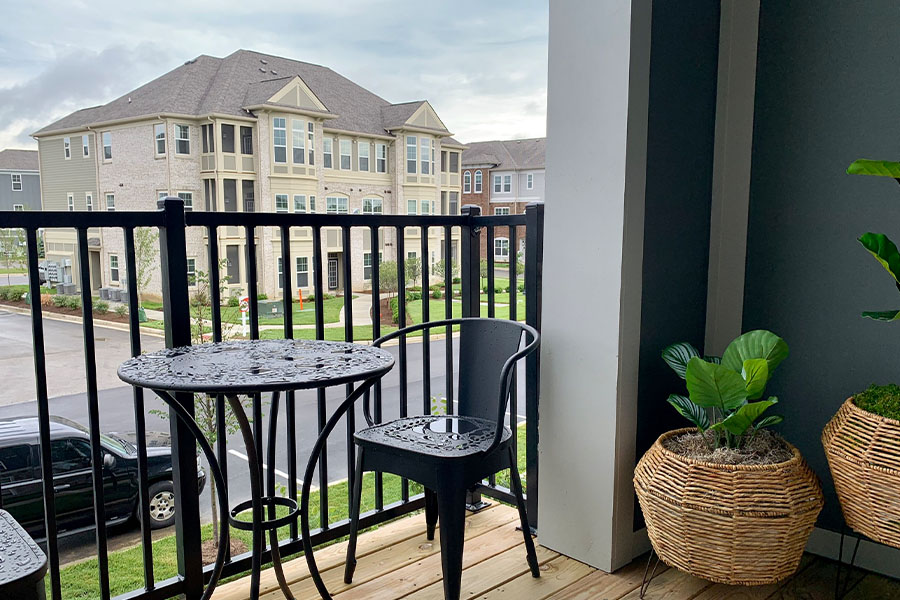 Even when you enjoy
a spacious apartment floor plan
, your exterior spot may not have a lot of room. As a means to save what space you've been provided, stay away from bulky patio sets and go with less substantial versions. Compact three-piece sets will accommodate your area better than a sprawling outdoor sectional or full outdoor living set. Fold-up choices are smart for little settings and are easy to store when it gets cold outside. Or you may contemplate stringing a hammock to suitable posts or beams that you may quickly take down following your afternoon rest.
Enjoy A Little Color With A Vibrant Rug
You might give your patio a more personalized vibe with a colorful rug. This should add a little pizazz to a plain patio or balcony and feel more comfy under your feet than rigid concrete or wood. Search for an outdoor rug that will survive the weather and is simple to clean. You should also select a floor covering that blends with your table and chairs for a synchronized look.
Arrange A Green Oasis With Planters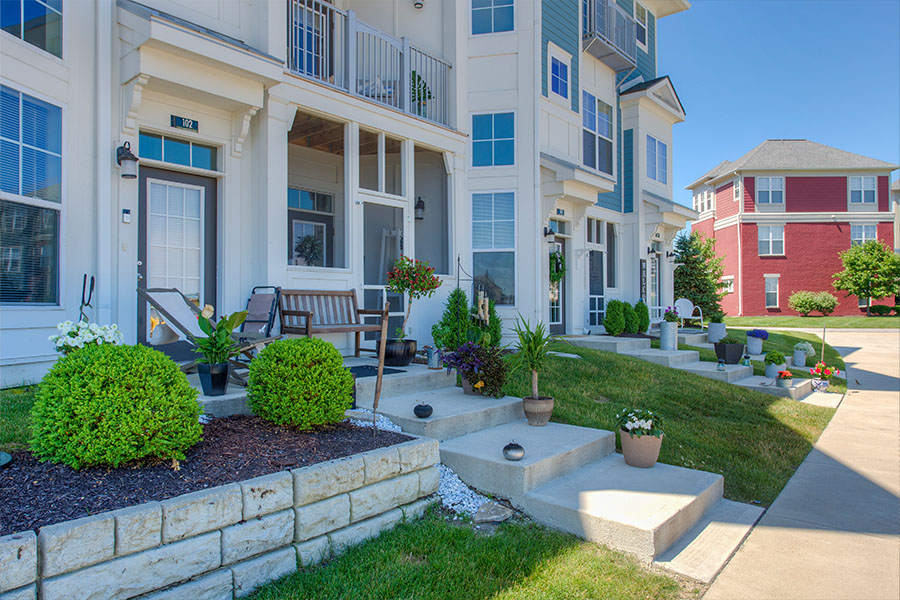 When you have a knack for horticulture but no expanse of soil, you are still able to incorporate a garden of planters on your balcony or patio. Numerous types of plants thrive in pots. You might install a handful of well-placed planters of flowers to embellish your area or fill the space with a jungle of greenery. When you have a covering over your balcony or patio, pick options that grow well in limited sunlight and provide a good deal of water, as potted plants dry up fast.
Create Some Seclusion Behind A Balcony Privacy Screen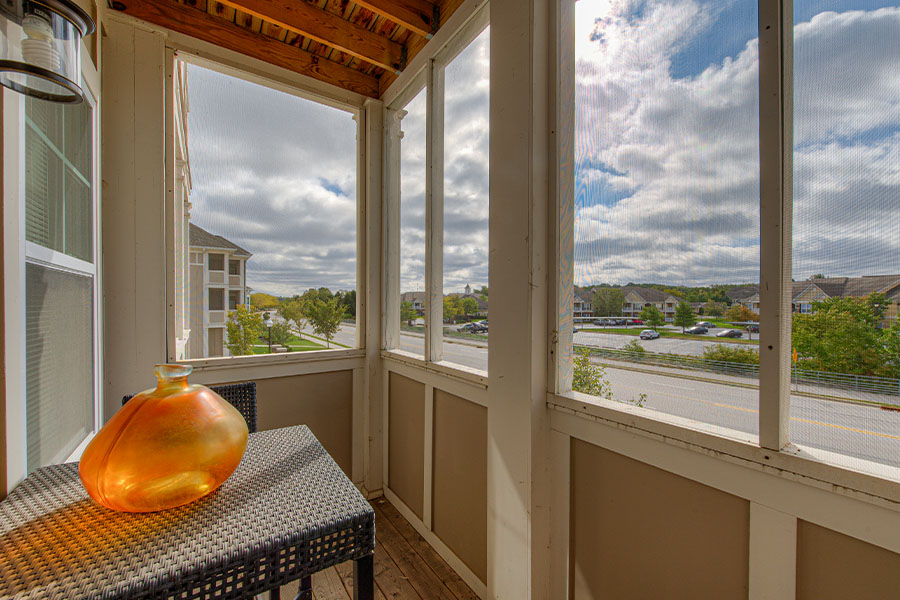 If you want to feel like you're in a more isolated environment when you sit outdoors, consider a privacy screen for your balcony. These products are simple to put up and take down later if you relocate. They shelter you from the glances of onlookers while still giving you a nice outdoor perspective while you take a break. A balcony screen will also create
a better outdoor area for four-legged friends
and children to have fun.
Add A Finishing Touch With Some Outside Enhancements
You can really make your outside retreat unique with some decorative apartment patio ideas in Indianapolis. Amusing or trendy weather-appropriate accents should provide your patio an individualized touch. Add an enchanting wind chime, cute garden ornament, or whimsical wall art that you enjoy. A plug-in or battery-operated water feature or light on a table can offer some zen. Or put up party lights for a cozy ambiance at nightfall. You might even transform your patio with ornamentation for each holiday!
Use Your Apartment Patio Ideas For Indianapolis At Penrose on Mass Apartments And Make The Place Your Own
At Penrose on Mass, you'll discover roomy luxury apartments with plenty of outside space to lounge and relax. You can also explore our incredible property amenities. Place a call to 317-661-4399 or request a tour to talk to one of our helpful leasing representatives about finding your new home.