Five Questions To Ask During An Apartment Tour In Indianapolis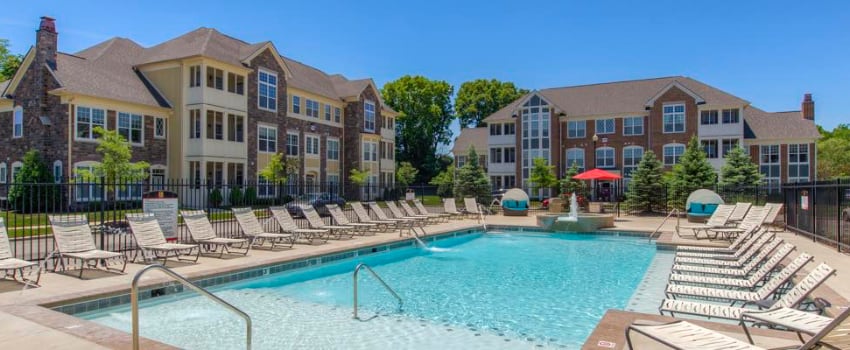 Touring apartments is a crucial step in knowing if that a particular
community will work for you. But while you're inspecting the apartment floor plan and amenities on your Indianapolis apartment tour, you should also use the time to ask your leasing specialist some important questions. These questions work well to help you get a glimpse of the atmosphere and tenant service the community can give. Remember that your apartment will be your home for a time, and it's nice to understand exactly what to expect. To get you started, here's a list of the five questions to ask on an apartment tour in Indianapolis.
What's The Community's Pet Policy?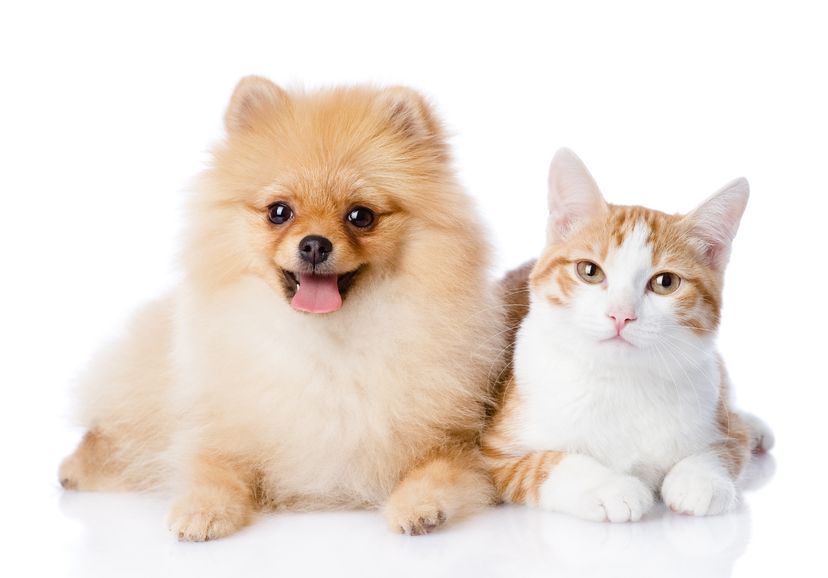 Many complexes advertise themselves as
pet-friendly apartments
in Indianapolis, but that term means different things to different communities. Some apartments have dog breed restrictions or limit how many pets can be in the apartment. Some pet policies prohibit small animals, like mice, hamsters, birds, or snakes. And all pet policies most likely have a pet fee for your furry loved ones -- and many may even charge a cleaning fee upon move out.
Asking about the pet policy is very important if you live with a dog or cat, or you're thinking of getting one soon. After all, your pet needs to be just as at home in your apartment as you are. However, it's also a handy question to ask on an apartment tour if you don't own a pet. That way, you know what animals you might see on a consistent basis. We also recommend asking what amenities the apartment community offers pets -- such as dog parks or free waste disposal bags.
How Will I Pay Rent And Utilities?
Many years ago, rent was usually paid by dropping off a check at the front office. Today, there might be multiple ways to pay. Does the community have an app or can I use direct deposit? Can I put it on my credit card and stack up points for my rent? Some places might even let you pay through third-party payment companies like PayPal or Venmo. Asking how you pay rent during an apartment tour can be key for those who are traveling a lot or need a cashless option for paying rent.
Finding how the complex handles utilities can also save you expensive mistakes in the future. What utilities are included with rent? Are you able to incorporate utilities in my rent check? Are utilities, like gas and water, based on communal use or are they calculated by each individual apartment? Can I pick the internet, phone, or cable providers, or am I limited to the same company as the other residents? These questions may seem simple, but sometimes the answers are different than you'd expect.
What Amenities Are Available?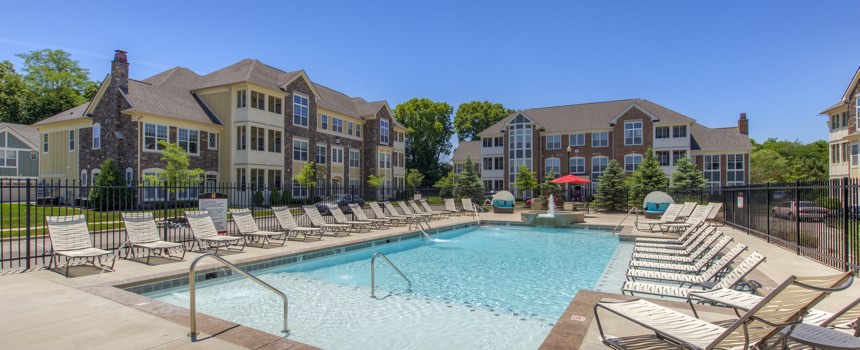 Your Indianapolis apartment tour should also include a quick tour.
During your Indianapolis apartment tour you should also look at the amenities and grounds
. While a broad understanding of what a community has is good, you may like to ask more about residents' day-to-day usage of the communities' amenities.
If you'd like to exercise in the morning or at night because of your daily schedule, make sure you ask about the workout center's hours -- and when it's most often used. Parents may wish to understand what the children's policy is for the basketball court or pool and hot tub. If you'd love an apartment that's not only a place to lay your head down at night, but a community that enhances your lifestyle, it's vital to get your amenities questions answered on your apartment tour. What you learn may be the deciding factor between two apartment communities in Indianapolis.
What Happens If I Need Maintenance?
Before you leave your apartment tour, make sure that you ask about how they handle maintenance. Maintenance policies and procedures can vary wildly, from on-site maintenance to contract maintenance that should be reserved within normal business hours. Emergencies do occur from time-to-time, but it's how your community responds to your maintenance needs that can make or break your living situation.
When you're asking about maintenance, go ahead and be thorough. Does the community have emergency on-site maintenance, or can personnel only work on repairs during regular business hours? Who do I contact for a critical repair issue? Can I go online to complete a maintenance request? And how will I be contacted when they are done? You might even want to ask what work wouldn't be performed by maintenance, like washer/dryer hookup or ceiling fan installation.
Where Do I Park?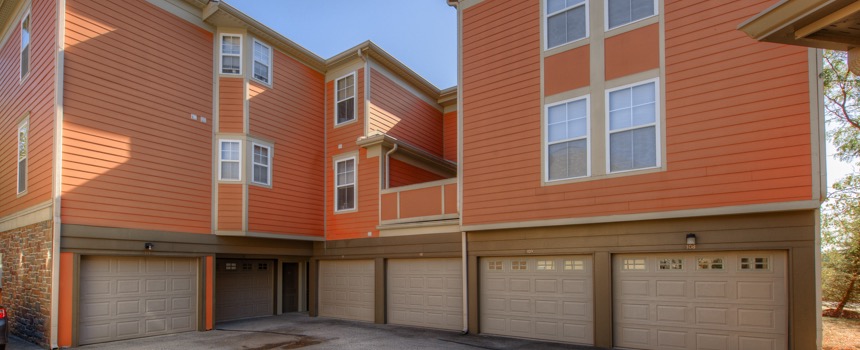 When you're on your apartment tour in Indianapolis, it's good to ask what how parking is handled. Am I assigned a parking spot, or is it first come first serve? Will I receive a sticker or hang-tag for my car, and what happens if my family has multiple vehicles? Does the community have individual garages or carports? And don't forget to inquire about any towing policies. You don't want to find your dream apartment, but find out that you need to stalk the block for half an hour to find a curbside spot.
Penrose on Mass Will Answer All Your Questions On Your Apartment Tour In Indianapolis
Schedule your tour with Penrose on Mass today, and we'll answer all your questions while taking you through one of our apartments. Simply call us at 317-661-4399 or hit the "schedule a tour" button. And don't forget to ask your partner or roommates to tag along, as they may ask some questions, too! Can't make it to the property? We offer virtual tours!