How To Childproof Your Apartment In Indianapolis

You could have little ones in your family or a newborn coming in the near future. Or perhaps you frequently host friends or family members with young people. In any case, if you intend to have little kids in your Indianapolis apartment, you'll have to do a little childproofing to ensure everyone's safety. Here are a few tips to childproof your apartment in Indianapolis.
Childproof Your Apartment In Indianapolis By Moving Hazards Out Of Reach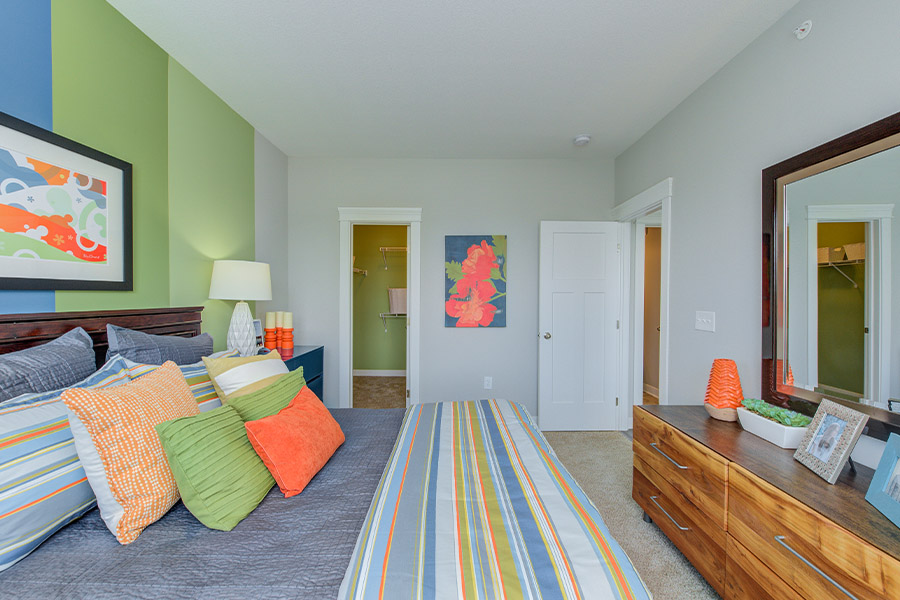 Little ones are curious and want to get their hands on everything. The first step to childproofing an apartment in Indianapolis is to position unsafe, important, or fragile items into areas that can't be reached. Walk around your apartment seeking out items a toddler shouldn't be touching and move, hide, or secure each one. That includes
Any sharp items.
Any hazardous materials.
Strings and cords from window blinds that present a strangulation danger.
Fragile knick-knacks.
Essential credentials or paperwork.
Anything that could spill.
Things that may appear edible but aren't, like pills or your pet's water and food.
Bookcases or other unsecured items that a child may try to climb and pull down.
Markers, pencils, and art supplies.
Install Locking Devices To Halt Tots From Opening Cabinets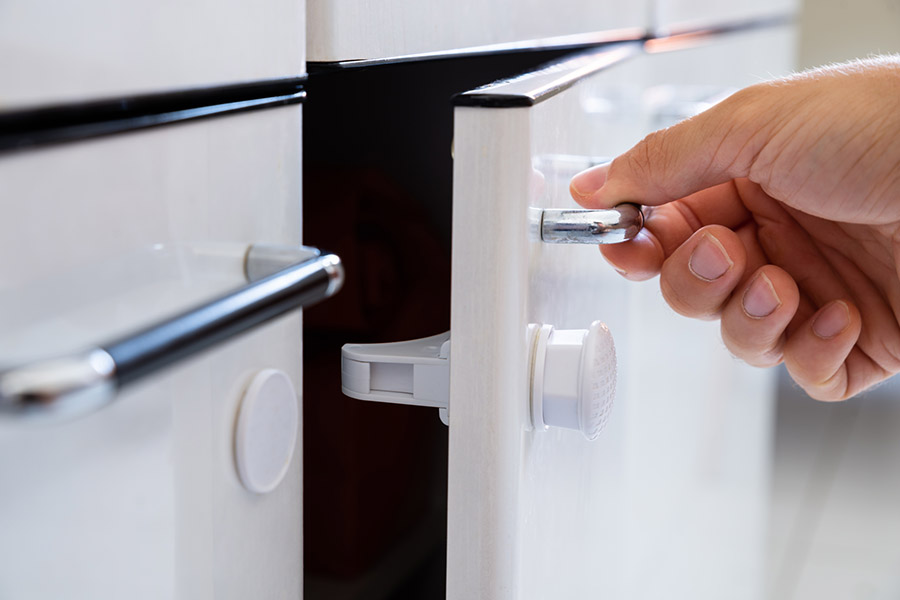 Even in
sizeable apartments
, you'll have trouble finding enough higher, safe spots to store items. You can shield children and your possessions by keeping them in secured cabinets. You'll find many different kinds of locking systems available for purchase. Some fit around the cabinetry hardware, while others cause cabinet doors to be impossible to unfasten for young children with still developing dexterity. And if the tot in your home likes to play in the toilet or refrigerator, get locks for those as well.
Install Baby Gates To Keep Your Youngest Guests From Wandering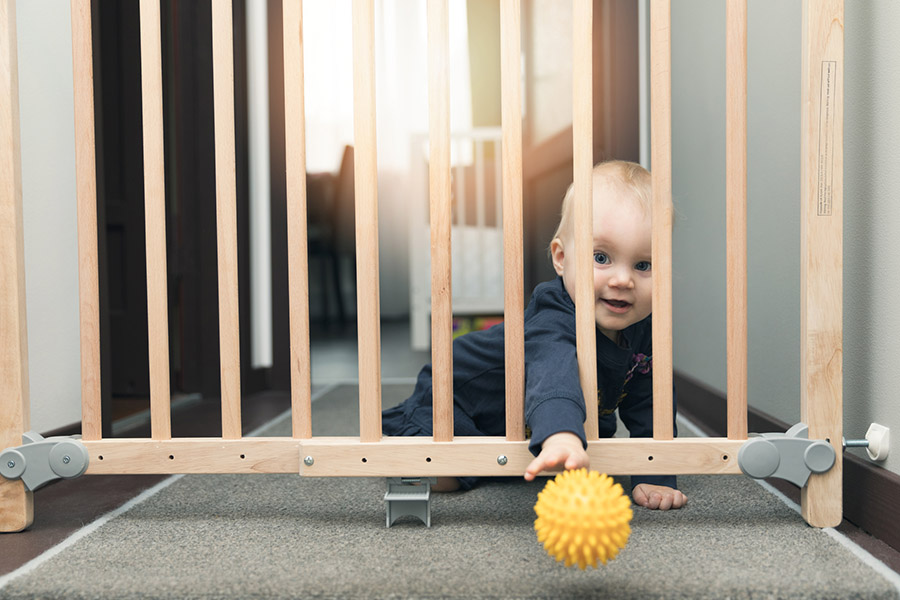 As soon as they gain mobility, little ones attempt to wander about. In order to keep them in view and out of hazardous spaces like kitchens and bathrooms, employ a pack 'n' play or indoor gates to enclose them. A little playard will be big enough for an infant and lots of stuffed animals, balls, and other toys to keep them entertained as you're fixing lunch or attempting to study or work. Folding playpens store effortlessly when you don't need them.
If you have inquisitive toddlers, baby gates will corral them to a defined area. A great number of baby gates are secured by a pressure-mounted system so that you don't have to drill into surrounding walls. In the event you have to drill holes for a baby gate, remember to address the holes prior to leaving the apartment.
Keep Children Inside With Childproof Entry Locks
Little ones grow in a hurry, and before you know it, they're of a height to reach the front door knob and leave. To stop them, invariably keep your door's chain locked whenever you have kids about. If you don't have a door chain or you frequently don't remember to use it, try a doorknob cover that makes it tough for smaller hands to hold and rotate. For sliding patio doors, try a sliding door flip lock. These bond to the immobile segment of the door and stop kids from pushing the door open once you activate the lock.
Avert Falls With A Balcony Barrier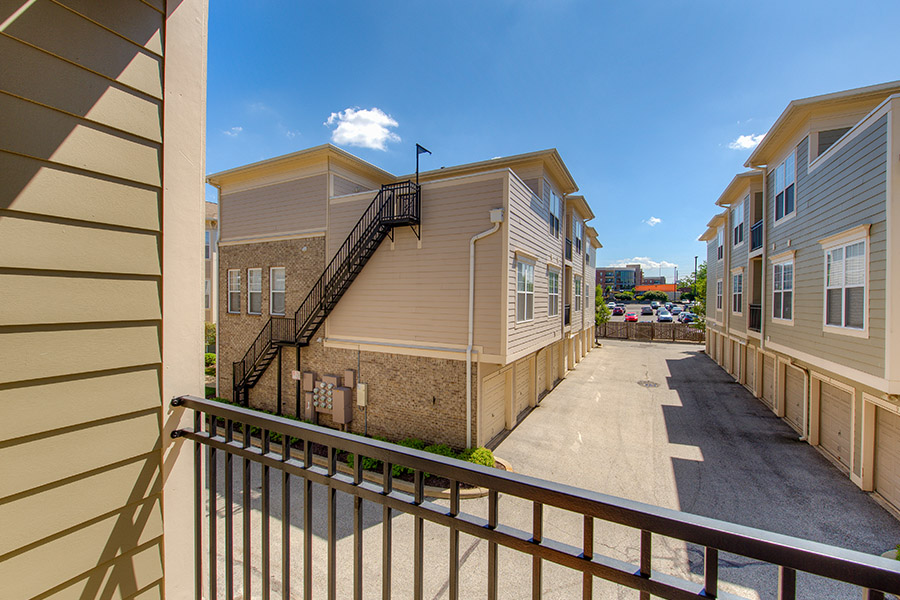 If you permit children to have fun on your balcony, a balcony barrier is a smart thing to have. These have the appearance of netting and attach to your balcony with zip ties to stop anything from slipping through railing bars. You can also consider a balcony privacy screen that adds the benefit of providing privacy regardless of whether you have kids at your apartment.
Make A Safe Place For Your Friends And Family At Penrose on Mass Apartments
Residents and their visitors of all ages love habitating and getting together at Penrose on Mass. If you'd like to understand what makes our elegant apartments and community features so popular, request a tour or contact 317-661-4399 to speak with one of our leasing specialists.