How To Furnish An Apartment In Indianapolis

You've located the best possible apartment close to your workplace with all the features, dining, and leisure options you desire. The one problem is you haven't decided how to furnish it. There's no need to stress. Furnishing an apartment in Indianapolis can be simple if you follow some basic tips. See how you have the chance to create a functional and attractive space you will love.
Know Your Financial Limits And What You Might Not Want To Skimp On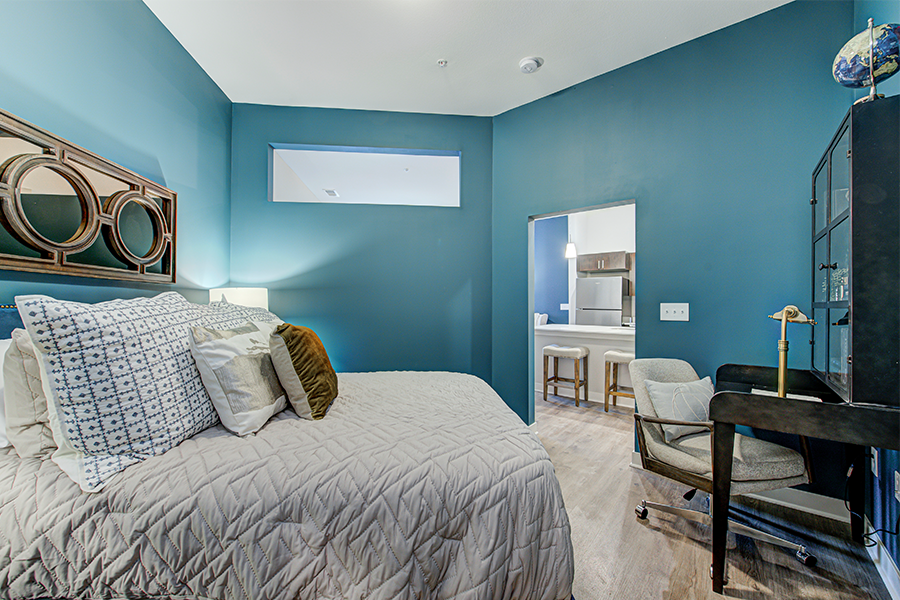 Understanding your financial limits is a great beginning to furnishing your apartment in Indianapolis. You don't have to empty your wallet on pieces like end tables, wardrobes, and floor lamps. Decor outlets typically have discounts, and you will discover great deals on social platforms or by merely asking around.
One thing you shouldn't bargain hunt for is your mattress and boxspring. A proper night's sleep is essential to your health and efficiency at your job or school. It's smart not to compromise that to save a little money. In the bath, you can save money on certain accessories like bath mats and bath curtains, but you'll appreciate a good, fluffy set of bath towels when leaving the shower.
Adaptable Items Are Smart For Compact Areas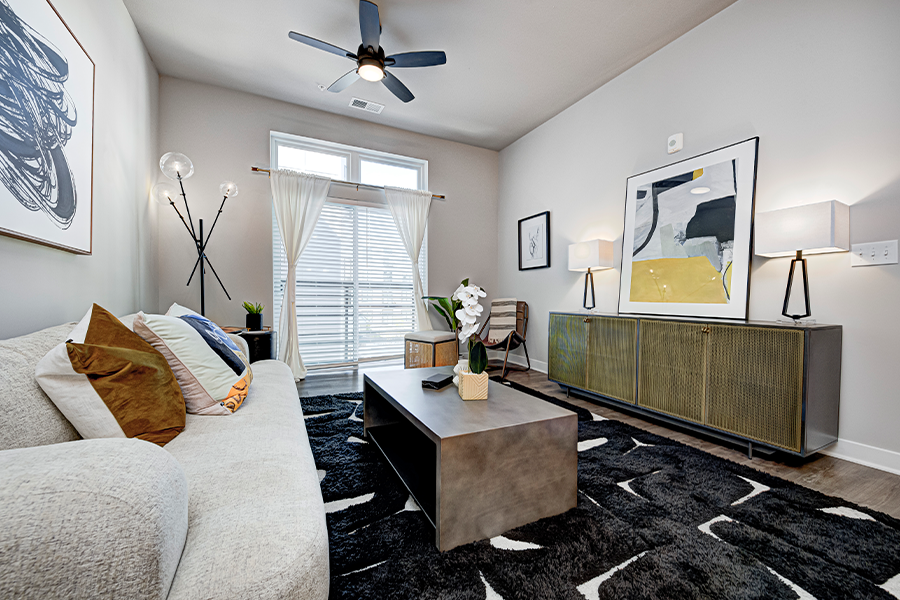 No matter how roomy
your apartment floor plan
is, you'll always be searching for more room. There are plenty of clever solutions that will assist you. Consider these furnishings:
Coffee table with integrated storage areas: You'll need a coffee table, so why not look for one with the benefit of storage space? Some may include boxes, a sliding tray, or an uncovered shelf.
Beds with drawers or room beneath: You will get bed frames with incorporated accessible drawers for bedding or apparel and other ones that merely have enough room below for boxes.
Small bookcases as bed tables: A small bookshelf is the ideal bedside table as you may set a light on it while using the shelves for reading materials or whatever you prefer.
Pull-out couch: Don't have a spare room? Don't worry about it. A fold-away couch is a excellent alternative to add additional sleeping quarters.
Smaller Is Better When Furnishing Your Apartment In Indianapolis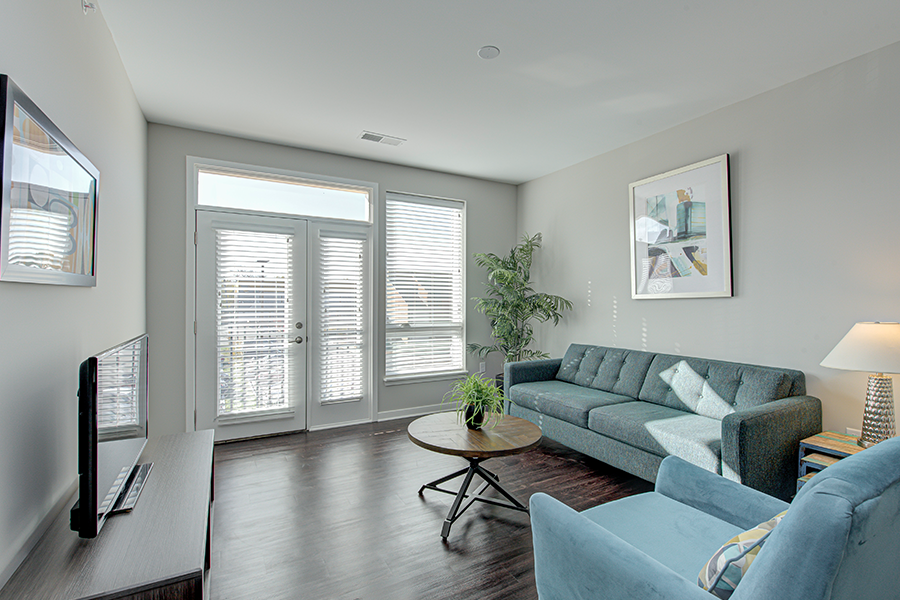 Understanding the floor plan you have to work with and ensuring you have plenty of space to navigate and welcome company is important. Don't try to force a three-piece sectional into a space more equipped for a loveseat. If you would like extra seating, use less bulky and more versatile accent chairs. If possible, assess the space where furniture will likely be placed so you know precisely what you have available.
In the dining room, collapsible drop leaf tables bring adaptability and added space efficiency. Rounded tables also help conserve space and are simpler for occupants and guests to navigate past. As a general rule, you should have a minimum of three feet of room between seating and the wall so people can move back easily.
Find A New Apartment To Furnish In Indianapolis
Now that you have some tips on how to furnish an apartment in Indianapolis, it's time to locate your new place! Penrose on Mass Apartments will make you feel right at home. Reach out to us 317-661-4399 or just schedule a tour to to see what we have to offer.