How To Make Your Apartment More Homey In Indianapolis

Your new Indianapolis apartment can give the impression of being barren and impersonal when you move into the empty rooms. Despite all of the amazing amenities, your place won't seem like your own until you add several comfortable and cozy features. Whenever your apartment falls a bit short of feeling as warm and welcoming as you wish it to be, try our tips for how to make an apartment more homey in Indianapolis.
Relax Better On Soft Furniture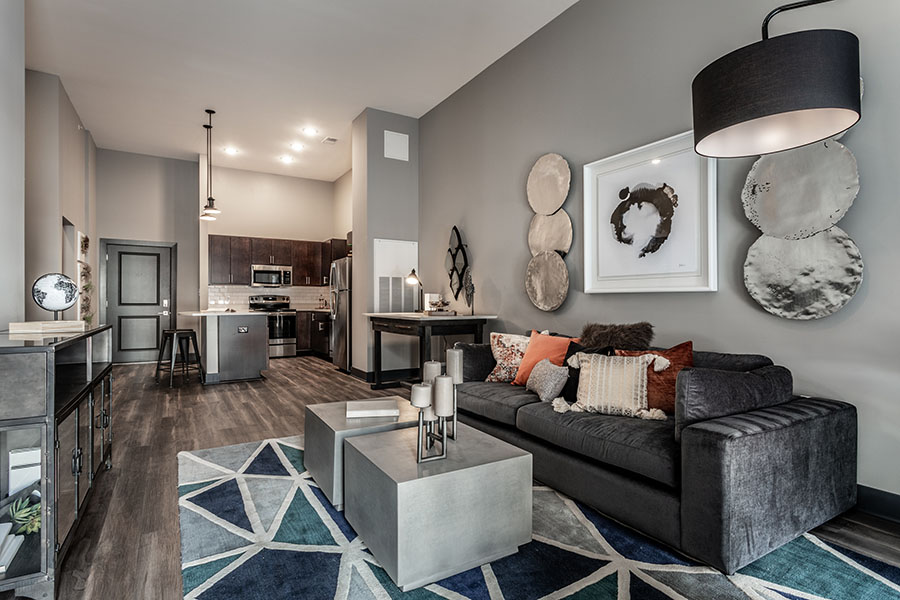 Everyone relaxes easier when they have a soft area to sit. Choosing comfy furniture is one of the best methods to make an apartment more homey in Indianapolis. Buy a couch, chairs, and a bed that feel great for relaxation. You and your guests will like kicking back more if you offer supportive and soothing seating. And nothing feels more restful at night than a comfy bed to curl up in. You'll see various mattresses for sale that are made for different sleep preferences, so make sure to sit on several options before you select the most suitable one.
Use Coordinating Accent Pillows For Enhanced Comfort And Appeal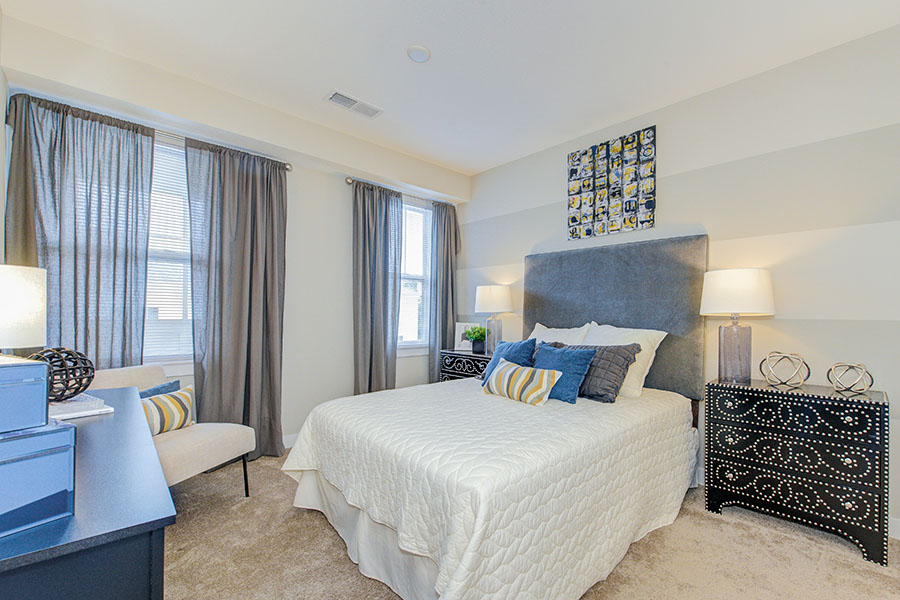 Making your apartment more homey isn't merely about how things feel but how they look. Corresponding accent pillows and coverings help you relax on the sofa or your bed and make them look more enticing. If your sofa wasn't sold with a collection of pillows, buy a set in a harmonious color scheme. You can then add a couple blankets. Include a comfy comforter and throw pillows on your bed to bring some extra appeal. Your apartment will look like something straight from a magazine, and you'll be extra cozy when taking a break or going to bed.
Lay Down Rugs For A Stylish, Comfy Enhancement
Interior designers will advise you that texture and color aid in making a space cozier. You are able to add both to your place with rugs. A vibrant area rug in the common room reflects your personality. A rug beside your bed feels fantastic under your feet to start the day. And a cushioned mat in the kitchen makes preparing meals more pleasant. Rugs also soften the sound of footfalls and stifle echoes if your interior has wood floors in a substantial, open-area apartment.
Wrap Up In Luxurious Bath Towels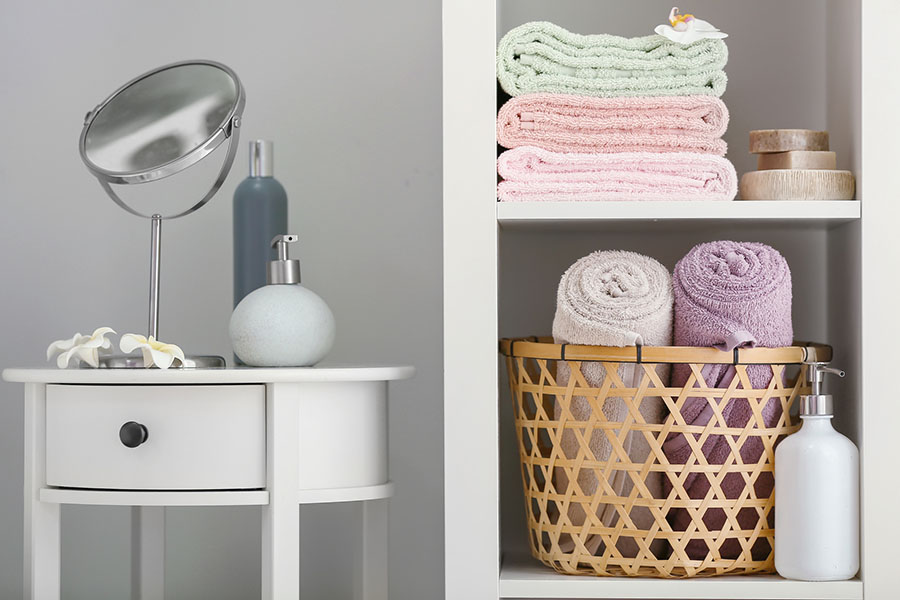 A few slight enhancements will make your bathroom more luxurious. But whenever you're attempting to make your apartment more homey in Indianapolis, quality bath towels will help. Go with big, 100% cotton terry cloth towels. They're absorbent, ultra-soft, and durable–the ideal ending to an indulgent hot shower. Pick bold colors to liven up your bathroom or a neutral tint for a zen look.
Lend A Unique Feel With Your Most-Liked Photos And Artwork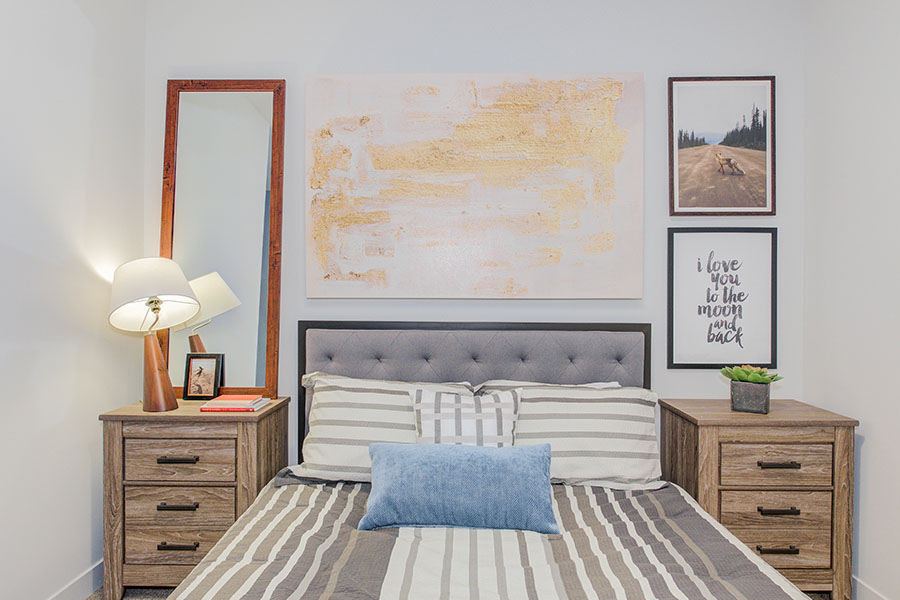 There isn't much that says "home" more than decorating with items that are meaningful to you. You can really make your Indianapolis apartment a reflection of yourself when you add your best-liked art and photos. Utilize adhesive picture hangers to display prints and original art without inflicting damage to the apartment's drywall. Position framed images on side tables and your dresser. Then display other small ornaments that you like, and your apartment will appear special to you and convey your unique style.
Visit Us To See Why You Ought To Make Penrose on Mass Apartments Your Home
It's easy to make the beautiful, roomy apartments at Penrose on Mass Apartments feel like home. You'll love our amazing amenities and sought-after location in Indianapolis. Let our leasing experts help you find the right apartment for you. Place a call to 317-661-4399 or arrange a tour today to find your new home.