Six Innovative Apartment Kitchen Ideas For Indianapolis Renters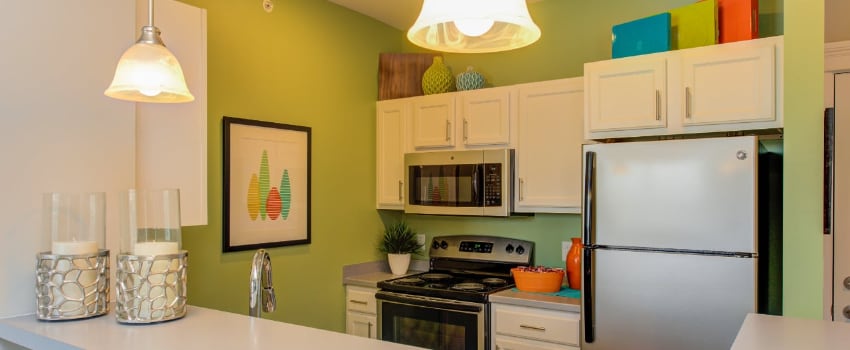 The fact that you're renting doesn't mean your
kitchen
has to be anything short of extraordinary. By using some innovative apartment kitchen ideas for your Indianapolis apartment, you will be ready to serve up a delicious dinner with ease – regardless of the size of your space. Amaze your guests at your next gathering with your intelligent kitchen design and fresh approach by using just a few simple tips.
Keep reading to find six easy ideas on how to transform your kitchen area, no matter how big the space is or your apartment floor plan.
Consider Your Most Frequently Used Kitchen Appliances And Utensils
Do you love to throw some ingredients in a crock and come home to a fresh meal that's ready to eat? Have you not used your toaster in the past few months? Think about which cooking tools and appliances you use most often and store the rest away in a cabinet or closet. Not only will this save you space, but you'll save time when cleaning.
Consider An Island For Your Indianapolis Apartment Kitchen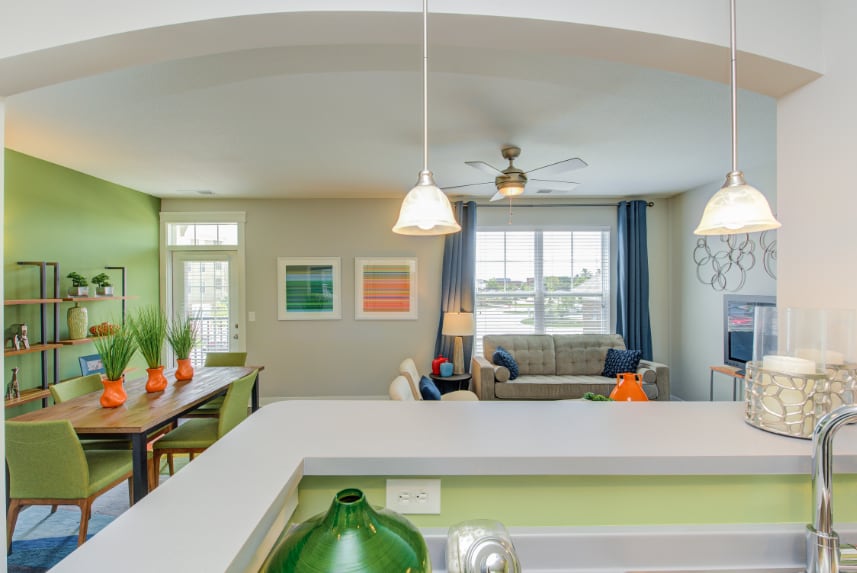 When counter space is at a premium, using an island in your kitchen will often create the extra room you want. You can add more adaptability to your kitchen setup by getting a movable island. These popular upgrades can easily double as a secondary table, staging area, or they can be stored out of the way when extra floor space is required.
Move Knives to the Wall
One of the best space-saving apartment kitchen ideas for your Indianapolis apartment is to trade in the oversized knife block for a magnetic, wall-attached knife strip. Most commercial kitchens take advantage of them for their space-saving and convenience. No matter the length or location, a knife strip will bring a distinctive touch to any cooking space. Just make sure that you install it out of reach of children!
Create More Space with a Peg Board
Wherever you need additional space, installing a pegboard can be the perfect solution. Pegboards can support enough weight to hold heavier pans or be used to line up your favorite mugs in a playful display. A blend of plants alongside your commonly-used utensils allows you to hide your tools in a clever way. A pegboard offers functional style to any apartment kitchen in spades.
Use Your Sink As A Cutting Area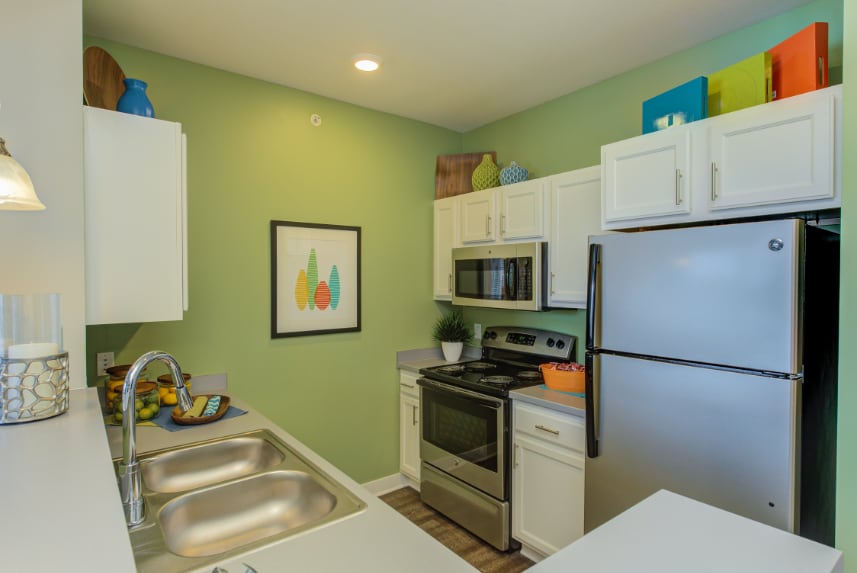 Any size sink can be used as an extra area for any need. Consider a sink cover for stacking plates or for use as a cutting board. When you want to turn on the water, place the top back in a storage area. You can even situate your regular cutting board lengthwise over your sink for an instant sink cover.
Use Backless Stools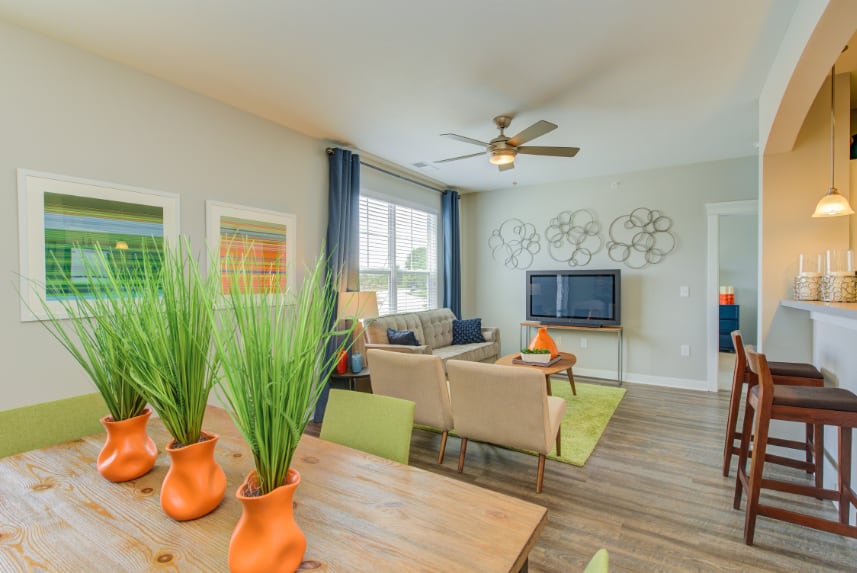 Backless counter stools for your Indianapolis apartment kitchen bar are a fantastic way to maximize your space without sacrificing style or much-needed seating. Gently slide them under the bar counter when they aren't needed.
Upgrade To A More Appealing Apartment Kitchen By Relocating To Penrose on Mass Apartments
If you've done all the mentioned apartment kitchen ideas in Indianapolis and you're still not satisfied in your kitchen, schedule a tour and discover the options at Penrose on Mass Apartments. During the visit, you'll appreciate our apartments' newer appliances and stunning designs. Take the first step by calling 317-661-4399 or clicking the "schedule a tour button." Unable to visit in person? You can still see the space with our virtual tours!