Stay Fit With These Apartment Workout Tips In Indianapolis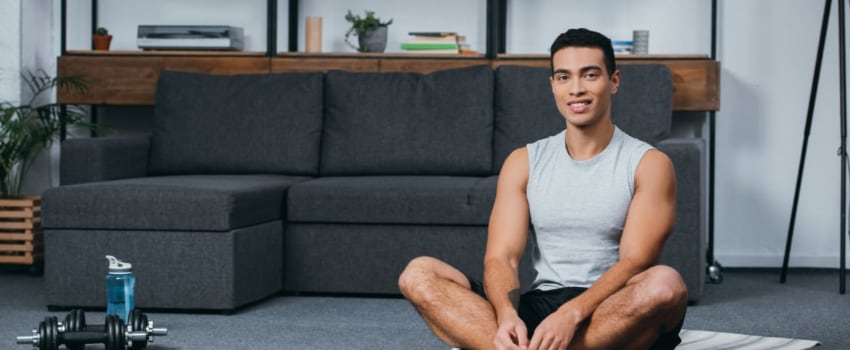 Maybe one the most enticing apartment benefits is the fitness center. In this space you can find cardio equipment like treadmills, weight machines, and additional fitness gear to keep you in shape. Regardless of whether you want an intense hour workout or a short walk, it's convenient to head by the neighborhood facility and do your routine. It's even easier if your apartment community has a dedicated space that's accessible all hours of the day.
But sometimes your busy life doesn't allow for a session at the fitness center. Thankfully, when you can't make it to the gym, you're still able to do your daily workout right at home. Do your best with these tips for minimal room exercises and improvised weights or equipment during your apartment workouts in Indianapolis.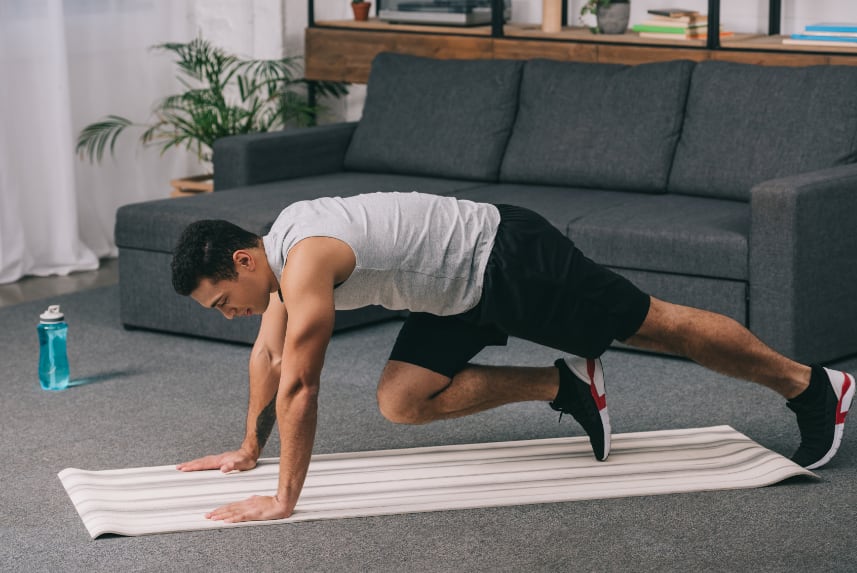 Boost Your Heart Rate With Small Space Cardio Routines
One of the challenges of training in an apartment is the limited area. If you have extra space in your 2-bedroom or 3-bedroom apartment, you may be able to install a your own makeshift gym, but not all Indianapolis apartments can hold large pieces of equipment. Thankfully, there are a variety of exercises that don't require equipment or much space to get your heart racing.
To start your apartment workout, move to an open area in your apartment layout where there is no chance of knocking something over. You just need to be able to move freely or lay down without hitting something. Slide furniture over a a foot or so if you need to.
When you have some space, get going with some popular cardio-based exercises, such as:
Jump rope

Lunges

Lateral shuffles

Mountain climbers

Standing toe touches

Jogging in place
Practice these drills for required amount of time per day, and you will feel the burn as you do on heavy equipment. If you need a guide, you can find great workout videos online or buy a fitness-focused video game.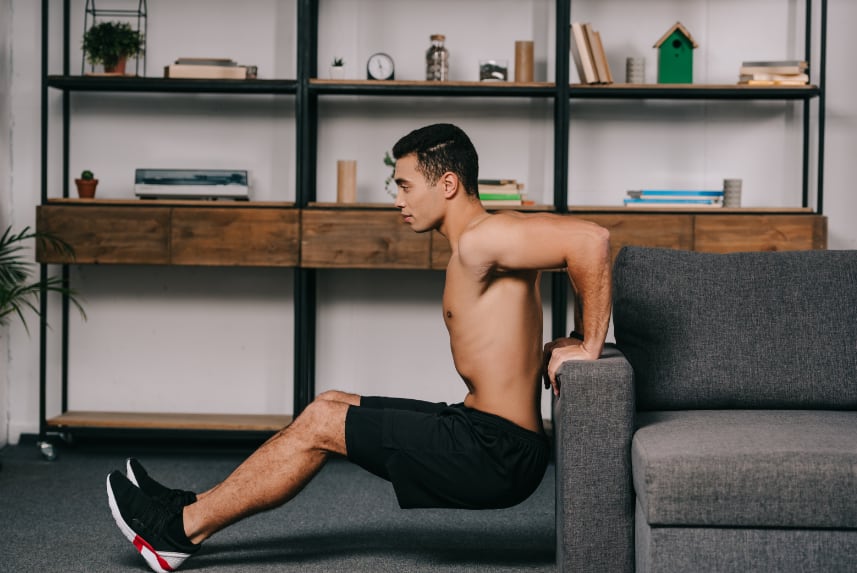 Build Strength In A Quiet And Effective Manner
Generating too much noise can be an issue with apartment workouts in Indianapolis when sharing walls with other Residents. If you have neighbors below you, they probably won't appreciate hearing your before-work jumping jacks.
Instead, you can use common drills that utilize your own bodyweight. These familiar motions build muscle and joint strength which leads to better mobility and stability. In comparison to your cardio routine, common bodyweight resistance drills don't involve jumping around. Clear some space in your apartment and try quieter exercises, like the following:
Press-ups

Air Squats

Sit-ups

Wall Sits

Single-leg balances

Single-leg bridges

Straight-leg calf raises

Bear crawls
Get Flexible With Yoga And Exercise From Home
Yoga and pilates are smart options to train in your apartment because you only require enough space for a mat. This provides ample freedom for places you can exercise to enhance your overall health. Try yoga or pilates with fresh air on your balcony, in your entertaining space, or beside your bed. Surprisingly, some yoga moves can be practiced directly on your mattress!
There's an opportunity to improvise with training gear too. If you lack space to store yoga mats or dumbells, try towels for straps, filled water bottles for dumbbells, and large books like dictionaries for yoga blocks.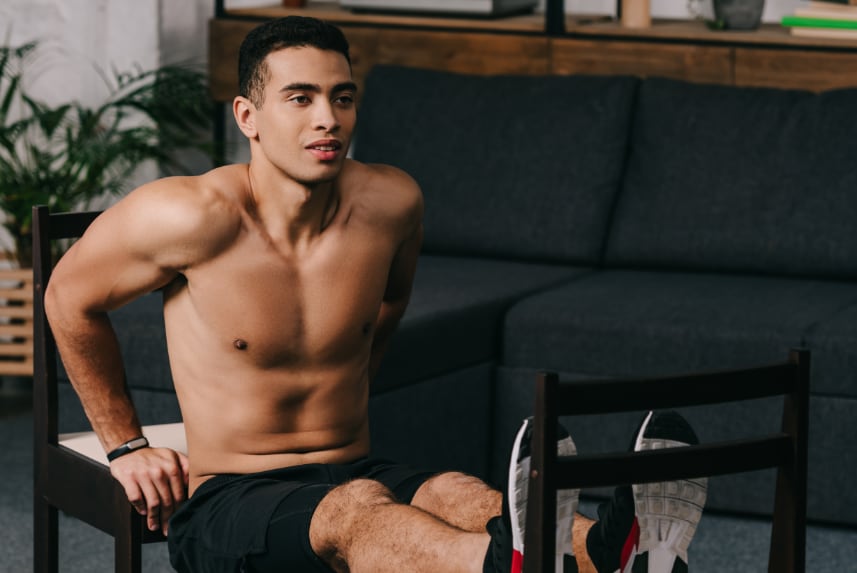 Bring Some Versatility To Your Indianapolis Apartment Workouts With Improvised Equipment
Working out loses its appeal and effectiveness when you never alter your routine. Bring a little diversity to your new small-space exercise routine by incorporating weight lifting. There's no need for a full set of weights or a standard bench. Simply use things in your apartment, like:
Heavy books

Water jugs

Bags of pet food

12- or 24-packs of beverages

Bags of flour

A tote bag filled with cans

A one-gallon milk container
If you're really missing gym equipment, get creative with your own furniture. Couch arm rests and chairs from your dining set can offer a foundation when lifting weights or balancing. Making do with things in your home for your Indianapolis apartment workouts might feel a little awkward at first, but don't allow that to get in the way of your training objectives. With a touch of ingenuity, you will design an effective workout routine to do at your apartment when the local gym is not available.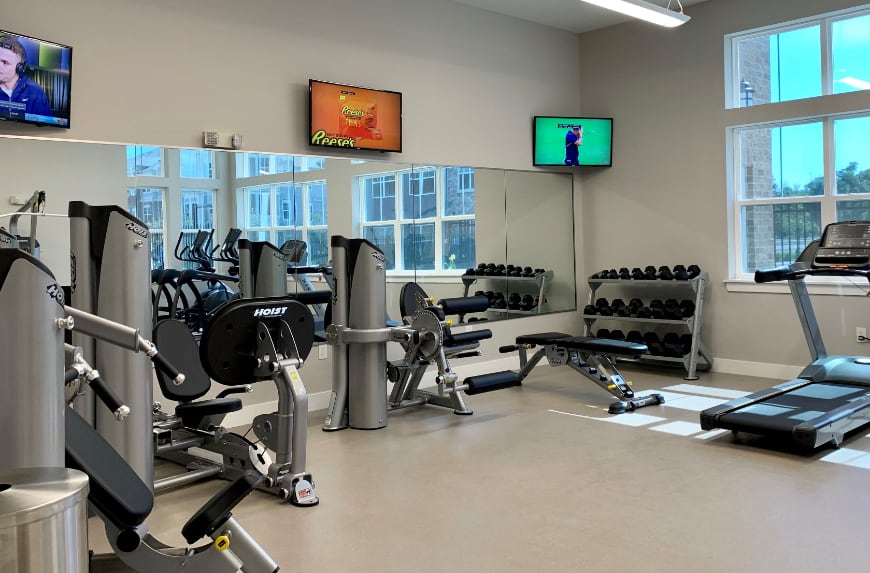 Active Lifestyles Are Welcome At Penrose on Mass Apartments In Indianapolis
When trying to find the most suitable place for your physical fitness needs, come check out Penrose on Mass Apartments. We provide units with plenty of square footage, sought-after features, and a fitness facility with flexible hours to meet the demands of your schedule. Our Leasing Specialists are happy to help you find the perfect apartment. Schedule your tour today by dialing 317-661-4399 or by using the "schedule a tour" button.