How To Stay Cool In Your Apartment In Indianapolis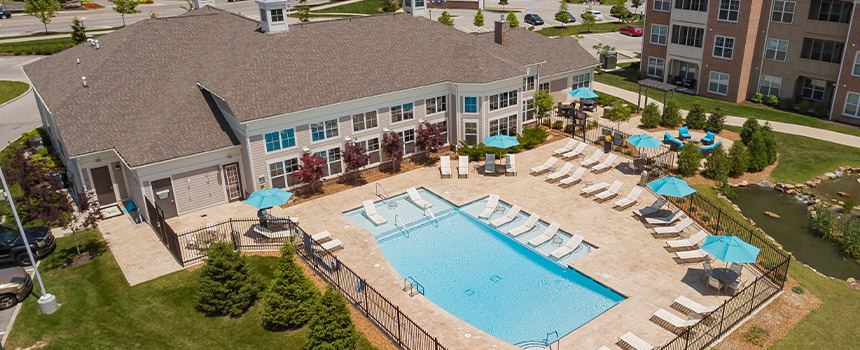 The extreme heat of summer will often keep your Indianapolis apartment sweltering -- specifically if you occupy a unit on an upper level. You might increase the burden on the A/C for instant gratification and deal with a more costly cooling bill. Or you could occupy most of your day at the pool. Alternatively, use these recommendations to stay cool in your apartment in Indianapolis.
Optimize Your A/C To Stay Cool In Your Apartment In Indianapolis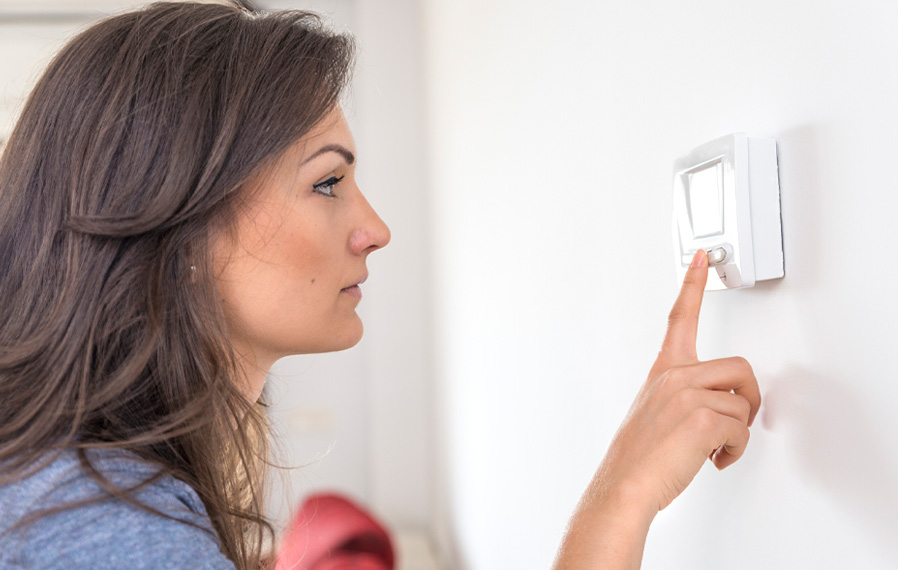 If you're searching for ways to stay cool in your apartment in Indianapolis, it's tempting to crank up the A/C. Unfortunately, operating your air conditioner full-blast may get expensive, and you shouldn't expect it to cool your unit more than 20 degrees below the outer air temperature. Instead, use your A/C more efficiently by moving the thermostat a few degrees higher before you leave for your daily commute. This keeps your place from becoming too warm without overburdening your cooling system when you're not there. When you come home, turn it back down to a more pleasant comfort level.
Routine care of your system helps your air conditioner operate in a more efficient manner as well. Ask your property managaement to examine it and switch out the filters twice a year. A number of complexes arrange for filter replacements at specified times and supply the filters for you. Tell them if you experience any issues.
Install Window Treatments To Guard Against The Sun's Heat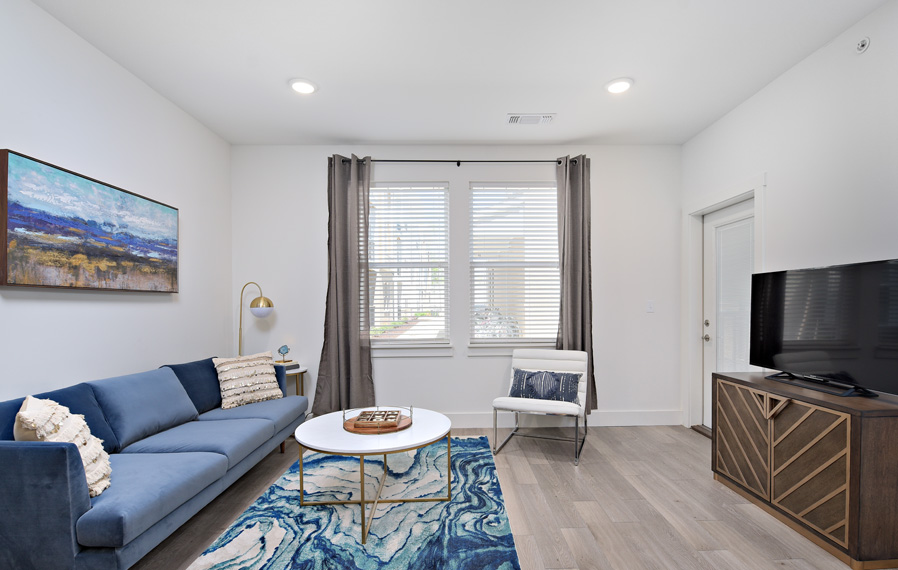 Your apartment windows bring in a lot of heat. Shielding your rooms with suitable window treatments will aid in keeping you comfortable. Begin by closing your blinds. Even the white blinds in most apartments can reflect back a portion of the sun's heat. Your next step is the installation of blackout window panels. These thicker window coverings block those warm ultraviolet rays and can help keep your unit several degrees cooler. The majority of apartment complexes allow you to hang window treatments as long as you fix the holes in the walls before moving.
If you love the views of your apartment grounds too much to conceal your windows, you might use temporary temperature control window film. This smart, see-through solution affixes to your windows and impedes the passage of heat but not your perspective. For additional protection, apply adhesive weatherstripping around the window perimeter to keep hot air out and cool air inside.
Get Your Air Circulating With Fans
Fans help ensure the right amount of air circulation within all of your rooms to keep you more comfortable. Put a fan by a vent to get your cooled air circulating. If your apartment came with ceiling fans, make sure they turn in a counterclockwise fashion. This allows the fan to send the cooled air down.
If you have kitchen or bath exhaust fans, you should consider using these as well. Generally, these fans pull warmer air out of your apartment and discharge it to the exterior of your home when showering or cooking, but they can remove warm air whenever you want. Power them on when you arrive home in the evening to eliminate the hot, stuffy air that gathers within your walls all day while your air conditioner or overhead fans switch it with treated air.
Avoid Using The Oven When It's Hot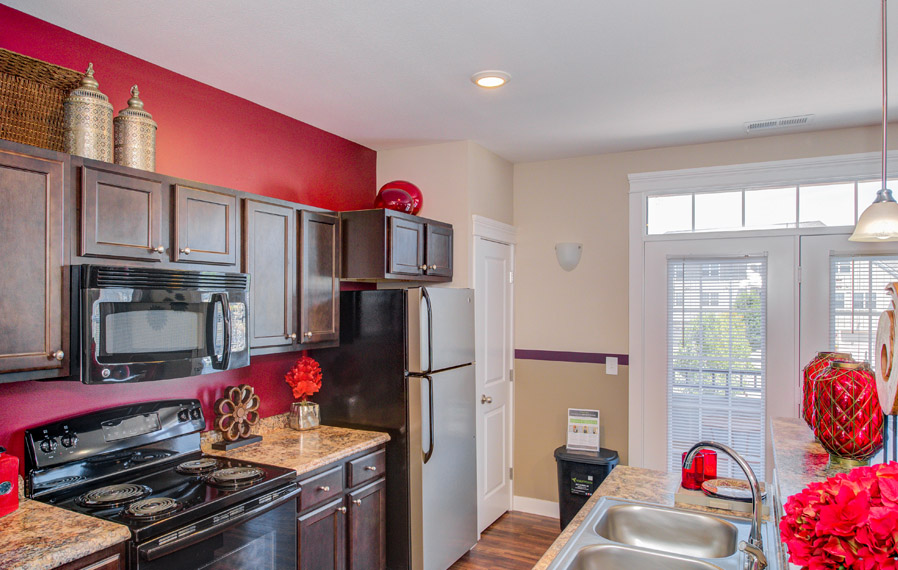 Kitchen appliances like ranges exude a lot of heat as you cook. If you're already struggling to stay cool in your apartment in Indianapolis, don't turn on these appliances. Instead, handle your cooking in a slow cooker, Instapot, or microwave. You might eschew hot foods entirely with a fresh, appetizing salad and satisfying sandwich. An icy drink and a frozen treat for your final course will help you stay cool as well!
See How We Keep Things Cool At Penrose on Mass Apartments
Penrose on Mass offers smartly designed floor plans, a host of popular features, and enticing surroundings--everything you need to ensure a fulfilling experience regardless of the season. Our friendly team will inform you about the great benefits we have to offer Residents when you contact us at 317-661-4399 or request a tour.