What To Know About Your Apartment Dog Park In Indianapolis

Exercise rooms and pools are wonderful, but if you live with a four-legged companion, there really couldn't be a better amenity than an apartment dog park in Indianapolis. Dogs, similar to humans, are energetic and genial animals who crave interplay with others. They'll be better off both from a mental and physical perspective when they have an opportunity to get out and run around and so will you! Dog parks have a range of wonderful benefits but you should also consider proper etiquette to make sure you get the most out of your experience.
Benefits Of Apartment Dog Parks
Dog parks are like your loyal companion's very own health center and socializing venue mixed into one. There are obvious virtues for your pet, but a few great rewards for you as well. Explore why these areas are such a well-liked amenity.
Run around and interact with others: Dogs aren't supposed to laze around on a floor all day. They need interactions and exercise with other animals to stay happy and healthy. A dog park affords them this chance. If they get an abundance of exercise and socialization, you'll observe a more joyful, well-balanced animal with less signs of distressed behavior. As a secondary bonus, you'll get a little exercise and enjoy an excuse to meet the other dog owners in your community.


Well-structured setting: Allowing your dog to run free through the shared spaces of your apartment complex is not only troubling to your neighbors, it may be dangerous for your animal. Keep your canine friends away from bustling streets and allow them to play in a safe, designated space.


Enjoy the time with your pet: You probably think of your pet as part of your family. The attachment you have with your loyal companion runs deep, and the hours you spend together in a dog park will only strengthen that link.
Proper Etiquette At Your Apartment Dog Park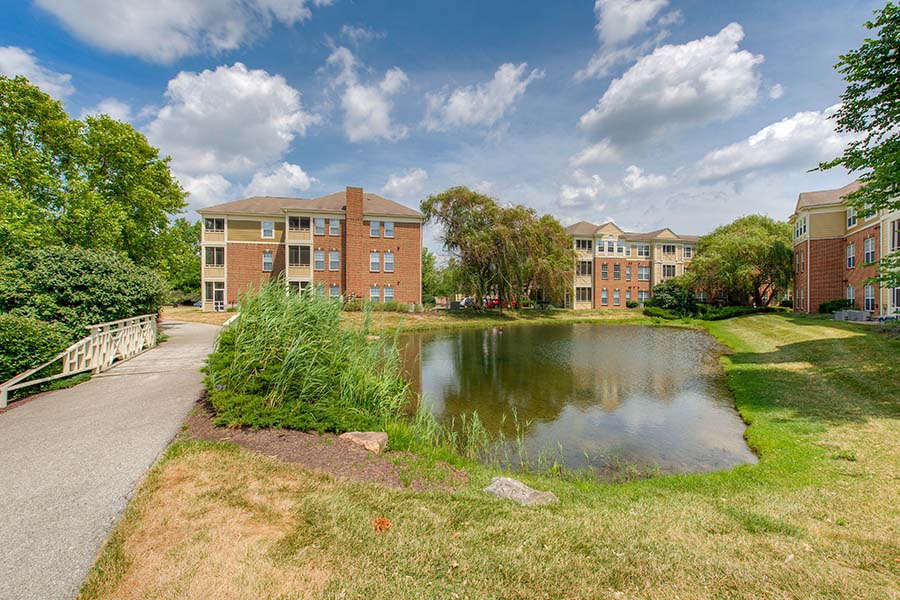 Obeying a couple basic etiquette guidelines will do wonders for making certain you have a rewarding time at your apartment dog park in Indianapolis. If you go, follow these tips:
Keep an eye on your animal: Of course, it's an added bonus for you to get to know others in your community, but always maintain a close watch over your pet. Pay attention to any combative behavior and take action when necessary. You understand your dog better than any other person and have the ability to discern indications of distress.


Do your duty: Play your role to keep the amenity pleasant and clean by picking up and disposing of your pet's waste.


Avoid bringing food to the bark park: While your dog may act perfectly while you're having a late lunch, others might not. The scent or glimpse of food may result in unwanted behavior.


Be certain your animal is relaxed when entering: If your pet has been restricted to a room or a cage for a lengthy amount of time, they may be in need of a moment to unwind before enjoying the park. A short walk to release some pent-up energy could be a smart solution.
Of course, your pet needs to be vaccinated and wearing up-to-date tags. If your pet is showing signs of feeling troubled at the park, make certain you have your leash handy whenever you have to depart rapidly.
Check Out Apartments With Dog Parks In Indianapolis
If you're looking for apartments with dog parks in Indianapolis make a trip to Penrose on Mass Apartments. We provide Residents with various sought-after amenities to complement your lifestyle and make you feel like a member of a community. Schedule a tour today or dial 317-661-4399 and speak to a member of our office team.