What You Should Know About Apartment Parking In Indianapolis

Knowing what amenities you need is vital in helping you locate an apartment. For quite a few people, convenient parking is tops on the list. Are there detached garages available? Does the community have a parking garage? You are likely to come across various types of apartment parking in Indianapolis. Here's what you should know about them.
Types Of Indianapolis Apartment Parking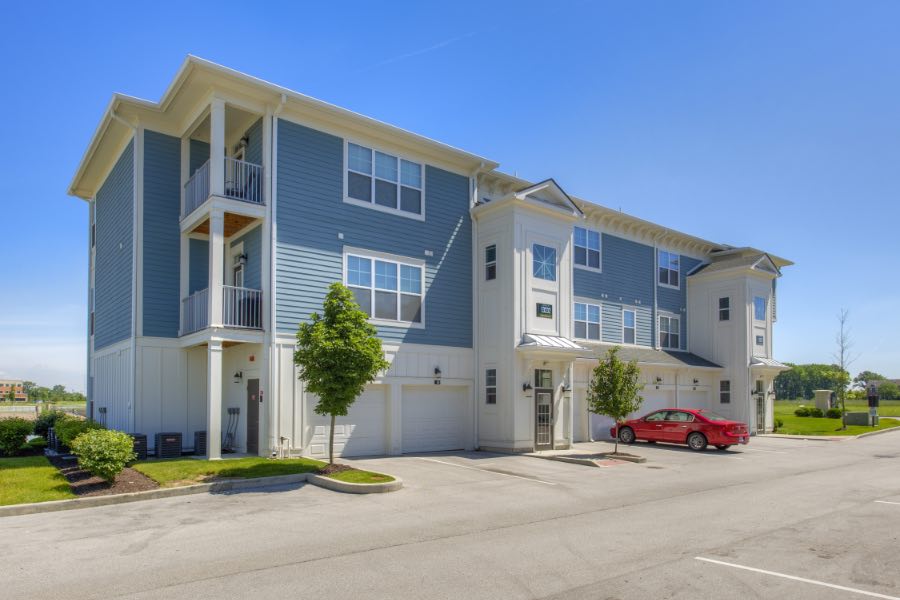 Just as there are many different styles of apartments, there are also a variety of apartment parking options. The location of an apartment community will play a large role in what sort of parking is available. For example, you're more likely to see a parking garage in a crowded city center than in a suburban area. On the contrary, open parking lots with an abundance of spaces are more often located in suburbia. Here are many of the options you'll encounter:
Attached garages: The ultimate in convenience as you don't have to set foot outside to access your vehicle.
Detached garages: Another great option that supplies improved security and protection for your vehicle.
Parking garages: Often located in downtown areas, parking garages are more secure than curbside parking while providing convenience and weather protection.
Carports: You'll be glad you have protection from sleet and snow during winter.
Parking lots: A larger lot makes it easy to find a space. You won't have protection from the elements, but you also won't have an added cost to pay either.
Why Rent An Apartment Garage In Indianapolis?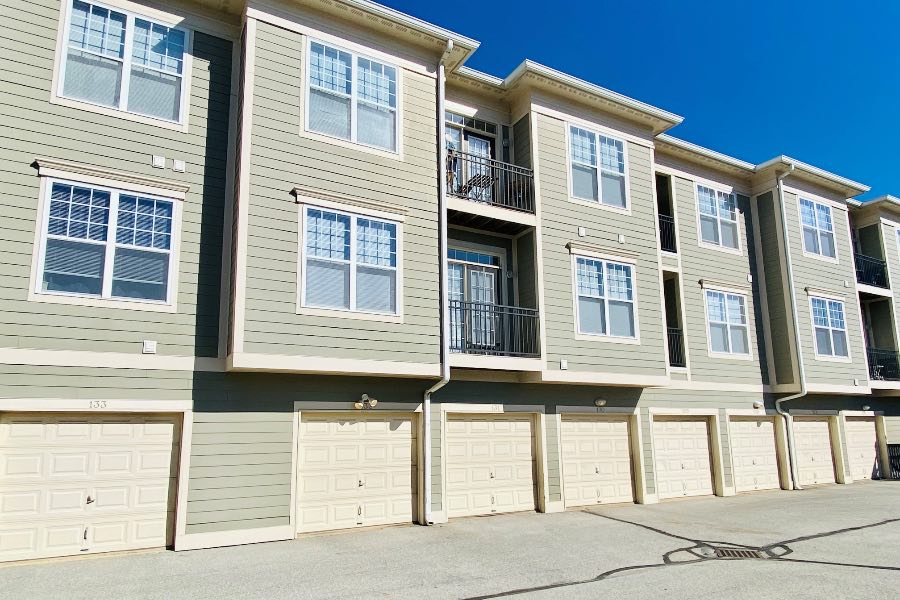 Once you have an apartment garage in Indianapolis, you might not be able to survive without one. Granted, you'll have to spend a little bit more per month in your new community, but the advantages will likely overshadow the expense. Here are some reasons why garages are an outstanding optional amenity:
Peace of mind and security: Have you ever left your purse on the front seat or forget to secure your car? You won't have to be concerned about potential prowlers if your auto has its own garage.
Protection from weather: Keeping your vehicle out of extreme weather is an undeniable benefit. But a garage also helps prevent damage from excess sun and strong winds.
Protection from careless drivers: To be honest, not every driver is cautious when pulling out of or into a parking space. A garage gives you protection from others.
Convenience: Being able to access your car without setting foot outside is definitely convenient. Even detached garages will typically be near your apartment. You won't be required to go to the street or across the community to reach your car.
Additional storage: Don't anticipate tons of storage space, but you will likely have enough area for a few possessions you don't want in your apartment.
A Few More Things To Know About Apartment Parking In Indianapolis
There are a few things to consider before choosing what kind of apartment parking you need. You should plan to pay an extra charge for carports and other types of garage parking. If you lease a carport or a parking garage spot, you'll typically have a reserved space. Parking lots might include assigned and general spots, so you'll need to understand what is offered at specific communities. Additionally, if you don't have a vehicle, ensure a parking fee isn't included in your rental fee. Your prospective apartment community can inform you of the kinds of parking they offer.
Find Plenty Of Parking At Penrose on Mass Apartments In Indianapolis
On the hunt for a new community for you and your ride to call home? You'll enjoy convenient parking and spacious apartments at Penrose on Mass Apartments. We give you access to a range of floor plans and luxury amenities to accommodate your lifestyle. Schedule a tour today or contact us at 317-661-4399 if you have questions.