Your Guide To Apartment Pool Safety In Indianapolis

The opening of an outdoor pool is like the unofficial beginning to the summer season. You're ready to relish your weekends in the water. But before you jump in, review this straightforward guide for apartment pool safety in Indianapolis. A few prudent safeguards will go a long way to keeping you and your family out of harm's way when going to this popular apartment amenity.
Apartment Pool Safety Tips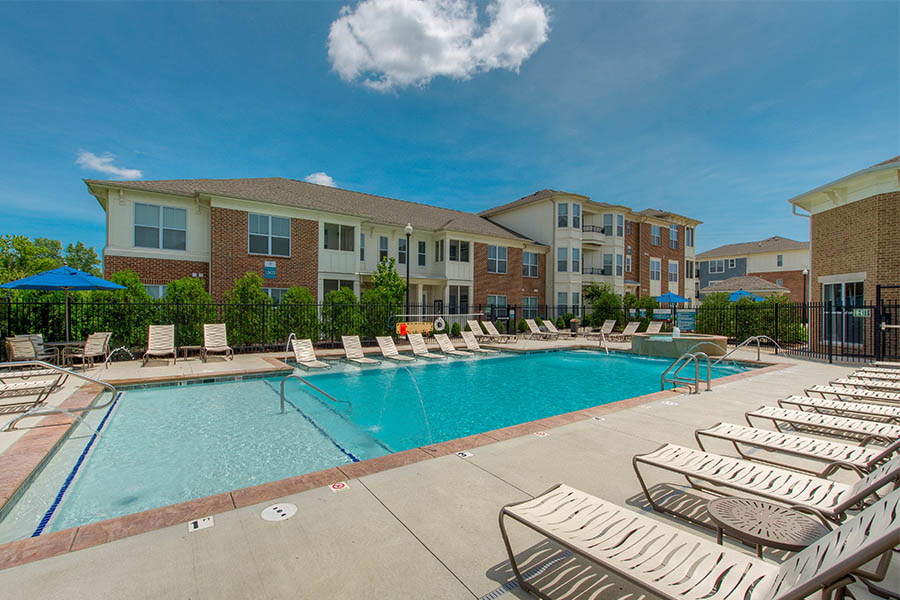 Although pleasurable and peaceful, swimming pools do pose a safety risk, particularly for inexperienced swimmers. To ensure you have a great time, observe these basic apartment pool safety tips for Indianapolis.
Swim with a friend: Whether you're a novice or a strong swimmer - you should always have someone with you should there be a problem. Accidents can take place no matter your age, physical condition, or athletic ability.
Keep an eye on small children: If you have young kids, make sure they put on a correctly sized flotation device. And be sure to watch over your kids carefully the entire time, even if they're not in the water. A little one wobbling on the brink of a swimming pool is an emergency waiting to happen. If your loved ones haven't mastered how to swim, the summertime is an excellent time to enroll in classes.
Finish eating before getting in: Your mouth needs to be empty when plunging into the swimming pool to avoid choking. So finish your food and remove your gum before taking a dip.
Avoid pushing, running, and diving: Pool decks are slick, and apartment swimming pools are often not that deep. For these reasons, running, diving, and pushing others should be avoided to avert injury.
Don't hold your breath underwater: We've all seen children challenge each other to a contest of holding their breath underwater. This is ill-advised at any age as it can result in losing consciousness and drowning.
Be smart about the weather: Be aware of weather warnings, and if you discern thunder or see lighting, don't disregard it. Get out of the pool and move to safety.
Adhere to all displayed instructions: Your apartment community will have guidelines in public view. Adhere to them and make sure your friends do too. They are there for your own protection.
Keep the glass bottles at home: Go with plastic or cans when loading your bag for the pool. Glassware and hard pool decks aren't a good combination. If a glass bottle breaks, it can quickly lead to injuries on uncovered feet.
You can friends can savor a wonderful time at your apartment's swimming pool this year. Just be sure to think about safety whether you're in or around the swimming pool.
Searching For An Apartment With A Pool In Indianapolis?
Stay cool and embrace the relaxation of an apartment swimming pool in Indianapolis at Penrose on Mass Apartments. We have the high-end amenities you're looking for and a vast range of floor plans to choose from. Schedule a tour to find your new home today. If you have questions, feel free to call 317-661-4399 and chat with a friendly member of our team.